Stay in Style and Get Some Sand Between Your Toes!
Stay 14 nights and get 10% off your entire stay (Promo Code 400) 
For the time of your life, book all 4 cottages for your family or group, and take a 10% discounts for 3 night stays (Promo Code 500) and take all four for 7 nights and get 15% off your entire stay (Promo Code 700)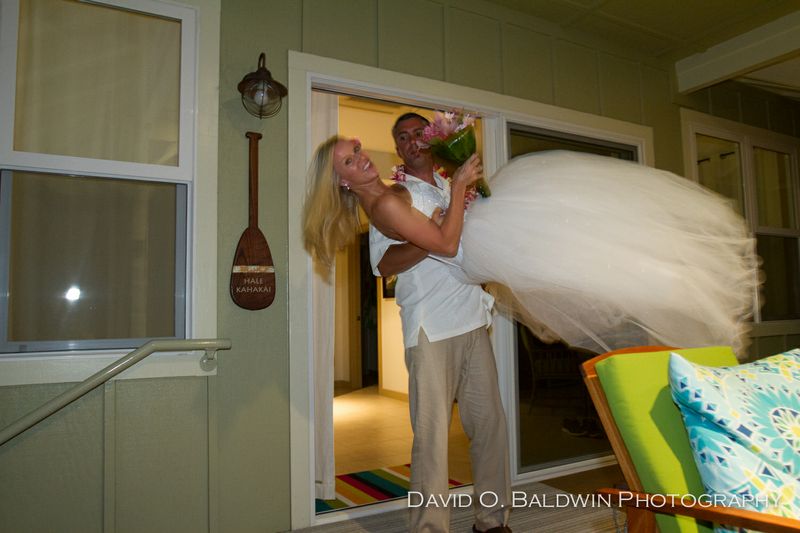 Come stay with us, where you can be beachside!  Our four contemporary Hawaiian cottages were individually designed, constructed, and decorated for the distinctive, laidback luxury lifestyle you're looking for.  Offering your own slice of the beach right on Anaeho'omalu Bay and one of the most beautiful shores of Waikoloa, you'll be able to sleep to the sounds of the surf or spend hours swimming seconds from your doorstep.
Lava Lava Beach Club is the premier destination for guests who want freedom to step from bed to the beach and the beach to the bath!  Each cottage is free-standing and beachfront!  It's the newest, most individual island experience available and gives you all the comforts of a private home, the convenience of a beach front hotel, and excitement of a surf shack.
These beach frills have flair!  Our cottages have personality and are adorned with relaxed "New Island" décor and decorated with the vibrant colors of coconut fronds, ocean and sunsets.  Artwork celebrating the water sports of Hawaii complete the look. Find your laidback luxury lifestyle at Lava Lava Beach Club. We have a feeling you'll be back before you know it.
Unwind & Shine!
These Big Island Accommodations have laid back luxury covered!
Cottages Amenities
Each Contemporary Hawaiian Cottage provides guests the following amenities:
• 576 sq. ft. of beachfront real estate
• Private covered lanai (Hawaiian for patio) with teak furniture (Relax and see our legendary sunsets!)
• Fully Air Conditioned
• King size beds with luxurious linens (Staying in bed vs. stepping out right onto the beach might be the hardest decision you'll have to make here.)
• Kitchenette with microwave, refrigerator, toaster, china, glassware, and flatware!
• Outdoor shower (Natural Rock wall, of course! Have you showered outside before?)
• 50″ LCD Television (We doubt you'll be using this though.)
• Free WiFi
• Punee (Hawaiian queen-size day bed) in living area
• Sony speaker system to stream music wirelessly from any bluetooth tablet, ipod or smart phone
• Plenty of plugs to charge your stuff
• Coffee maker and complimentary 100% Kona Coffee (the best in the world)
• Hot water kettle with complimentary tea
• Iron and ironing board (Though ironing of swimsuits is strictly optional!)
• Hair dryer
• Free in-room safe (Except for those special bands, feel free to leave the family jewels at home and join in our laidback luxury-style!)
• Concert-size Koa Ukulele (Strum us a song or two! Note: Lava Lava Beach Club Mai • Tais are known to enhance performance)
• Hawaii-made tropical bath products
• Daily ice delivery
• Nifty Bikes to cruise the resort – only for cottage guests!
• Stand Up Paddle Boards (first come first served)
Please know…
All beaches in Hawaii are public so please be aware that there will be people on the beach in front of your cottage.   The cottages are also located very close to a busy restaurant which features live music until 9pm nightly.  Please be aware of these conditions before you confirm your reservation.
Guests who enjoy an active lifestyle,  who appreciate water activities and enjoy live music are best suited to an enjoyable stay at Lava Lava Beach Club.
We understand your vacation time is important and want you to have the best possible vacation.  We appreciate you spending some time with us and getting some sand between your toes!
Individual Cottage Summary:
Hale Kahakai (STVR-19-375552):  This cottage is closest to the restaurant for a front row seat to the live music.  Music is generally Hawaiian and contemporary and on weekends there is happy hour music which tends to be more on the contemporary or oldies genre.  This has the sunniest part of the beach.
Hale Moana (STVR-19-375556):  Second from the restaurant, this cottage is all on one level and on the widest part of the beach.  The outdoor shower garden is a favorite due to the direct sun overhead.  This is a very sunny part of the beach.
Hale Nalu (STVR-19-375559):  Located third along the beach, "Nalu" has a large tree in front of the cottage which provide shade protection but does not obstruct the view of the ocean.
Hale Wa'a  (STVR-19-375560):  Furthest from the restaurant and therefore considered the most private, this cottage is our most requested.  There is a beautiful tree in the outdoor shower garden which creates a unique feel.  The beach in front of the cottage is shady and on the side there is a separate sitting and relaxing area with chaise lounges and club chairs just for guests of Hale Wa'a
Not fun, but we have to say…
Maximum occupancy is 4 people overnight and 6 people at any one time.  To minimize wear and tear on our cottages, this is strictly enforced. Please contact us if you have any questions.  Infant children can be accommodated upon request.  Guests are required to register all people staying in the cottage and any guests in the cottages over the above amount will be charged at 200.00 per person to the credit card on file and and asked to vacate immediately.
The entire property is non-smoking and this includes cottages, cottage lanais, outdoor shower gardens as well as the entire beach.  250.00 will be charged per day for any smoking in the cottage or if cigarette butts are found.  There is a designated smoking area near the parking lot at the restaurant.
Deposit, Cancellation Policy, Check in and Check out Times:
A deposit equal to 50% of booking is required upon making your reservation.  Full payment is required 30 days prior to arrival. The credit card on file will be charged the remaining balance.  Reservations canceled within 30 days of arrival will not be refunded. In the event you feel that you may need to cancel your stay with us within 30 days, we highly recommend purchasing travel insurance. Hawaii has a General Excise Tax (GET) of 4.7120% on all purchases. In addition, there is a State Transient Accommodations Tax (TAT) of 10.25% and a County Transient Accommodations Tax (HCTAT) of 3.00% on all room nights. These tax rates are subject to change.
Check in time is 4:00pm and as much as we hate to say it, check out time is 11:00am so we can get the cottage ready for the next guests.
Please see the FAQ's under the Facts section of our website for more information about the cottages.