Big Island Waitlist Seating
For Parties of 1 to 7
powered by Tap Ahead
Apologies, we do NOT take reservations.
You can be added to our waitlist by clicking the Tap Ahead button below.  
If the current quoted wait isn't ideal for you, check back a bit later, or you can give us a call!    
Lunch Time???  Just come on down!

or give us a call to be put on our waitlist
808-769-LAVA
5 2 8 2
Tap Ahead Seating FAQs
Q:  What is Tap Ahead Seating?
A:  By using Tap Ahead, you can place your name on our current waitlist from any mobile device or computer.  This allows for you and your party to do most of your waiting from home.  Tap Ahead seating is available for party sizes of 1 to 7.
Q:  What if my group is larger than 7?
A:  Please give us a call at 808 769 LAVA
Q:  Can I send someone ahead of time to hold my table until the whole party arrives?
A:  No, the entire party must be present to be seated.
Q:  How does Tap Ahead work?
A:  Each day, once our restaurant fills up, we will start a waitlist, once the waitlist is started, we will add names to it and quote you an estimated wait time.  This allows for you and your party time to drive to the restaurant.
Q:  What if I arrive late?
A:  No worries!  Once you arrive, we will place you at the top of the list for seating.  This does not guarantee you will be seated immediately.
Q:  Is Tap Ahead a reservation?
A:  No, Tap Ahead is not a reservation, but a convenient way for you and your party to maximize your important time together. without having to wait at the restaurant.
Welcome to Lava Lava Beach Club!
Lava Lava Beach Club is brought to you by the same people who bring you Huggo's oceanfront restaurant in Kailua-Kona , On The Rocks, a casual beach bar in Kailua-Kona, Paradise Gourmet Catering, the Big Island leader in custom events and weddings and Grass Shack Parties & Rentals, the go-to source for all  local style affordable parties.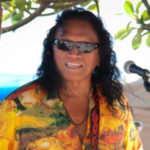 Third Friday with Henry Kapono!
While we have live music every night, Fridays feature the likes of renowned Henry Kapono or John Cruz from Oahu and the Big Island's own LT Smooth.  Check our entertainment calendar!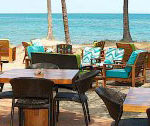 Bloody Mary Beach Brunch
Now serving Sunday brunch starting at 10:00am!  Skip the big buffets and come get some sand between your toes on Sundays and enjoy breakfast specialties as well as our regular lunch menu…  and a Bloody Mary or two! Find out more here!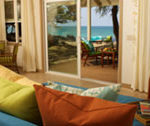 Special Value for Cottage Stays…
Really relax and stay 14 nights or more to receive 10% off your entire stay!   No expiration date.  Better yet – take all 4 cottages for your friends and family and get greater savings. Book directly on our website and receive a $100.00 gift card for every 3 nights of your stay! Ready for a last minute get away?

Book Paradise Now!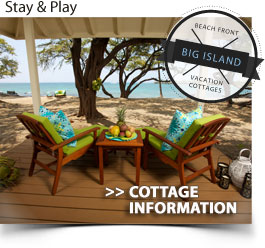 Lava Lava Beach Club is the premier destination for guests who want freedom to step from bed to the beach and the beach to the bath! Each cottage is free-standing and beachfront! It's the newest, most individual island experience available and gives you all the comforts of a private home, the convenience of a beach front hotel, and excitement of a surf shack. Book directly on our website and receive a $100.00 gift card for every 3 nights of your stay!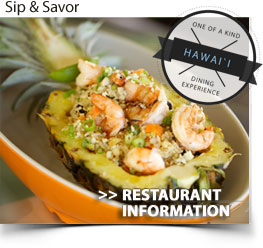 The restaurant features several hundred seats in an open air setting with many seats directly outside on the beach. Drawing upon an open air ambiance, swaying coconut trees, stunning sunsets and tropical trade winds, the restaurant features "relaxed island cuisine" and a varied menu with options for light dining on fresh fish tacos and burgers as well as the Chef's creative preparations of steak, Hawaiian seafood and more upscale options.