A little on the history of the land we're lucky enough to occupy…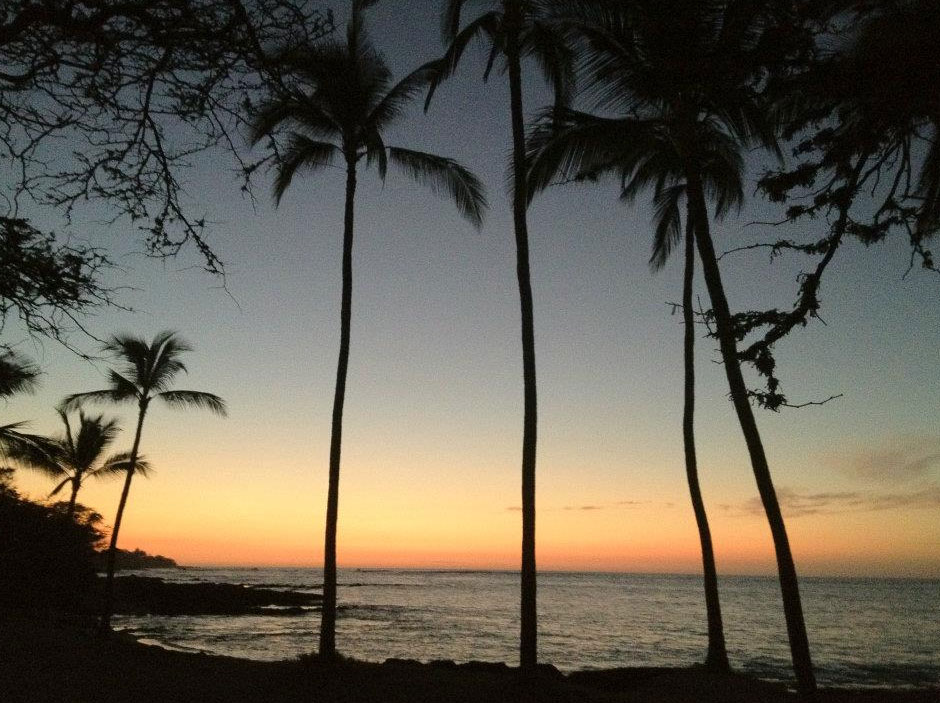 Situated on 10 gorgeous acres of Anaeho'omalu Bay beachfront property, Lava Lava Beach Club offers the perfect vacation destination.  But we can't say we're the first to use this pristine parcel for holidays and special events.  The tradition of spending special times – festivals, vacations, cultural activities, and as a beach park – all began long ago!  In the period of Hawaiian pre-history, there is no detailed information regarding residences at Anaeho'omalu, though there is clear archaeological evidence of a wide range of features associated with ancient Hawaiian homes and other sites associated with a wide range of cultural activities.
The land on which Lava Lava Beach Club sits has a diverse and quite interesting history of ownership.  The first recorded owner was a woman by the name of Kahenehene in 1848.  She owned the land until the Great Mahele, the Hawaiian land redistribution act proposed by King Kamehameha III in the 1830s and enacted in 1848.
In the Mahele the land was awarded to Queen Kalama and Kahenehene gave up her claim.  Following the death of Queen Kalama and her heirs, in 1877 the estate owning the land sold it to Samuel Parker, grandson of John Palmer Parker, founder of the Big Island's famous Parker Ranch, now one of the oldest ranches in the United States.
By 1882 Parker had built new houses at Anaeho'omalu Bay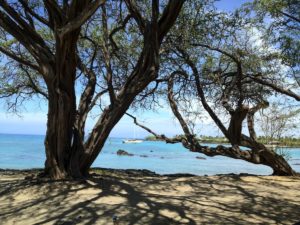 and based on oral history interviews, it
is likely that the primary function of the residences was seasonal, primarily for vacation use. The land was retained by Parker Ranch until 1932, when most of the land was sold to Francis Hyde Brown.  Brown retained the land until the 1970s.  One exception of the Parker Ranch-Francis Brown sale was the project area on which Lava Lava Beach Club sits, which until recently was maintained as a beach park for Parker Ranch employees beach park.
By the 1900s, the primary residency activities in the larger Anaeho'omalu vicinity were associated with seasonal visits by members of the Parker and Brown families, and their guests. The land was regularly  visited by Parker Ranch families for day and camping trips. The site was also popular with Boy Scout and Girl Scout troops made up of children from Parker Ranch.
Between 1900 and 1941, the local families who resided between neighbor regions of Kiholo and Kawaihae regularly traveled the coastal trails fishing at various locations known to be ideal for any variety of desired fishes. Interviewees recall that in the Anaeho'omalu vicinity you could name the fish you wanted to eat, and one of the elders would simply tell you which location to go to for diving, or pole or net fishing, and you would catch that kind of fish! Every ico'a (fishing station), little cove, and point had a name.
We take comfort in the fact we're keeping a long tradition alive here at Anaeho'omalu Bay.  We invite you to come, relax and play, and get some sand between your toes like they've been doing for hundreds of years.  Revel in laidback luxury at one of our four beachfront cottages, nibble and nosh at the oceanfront restaurant, sip and savor at our beach bar, and party and celebrate with friends and loved ones on the oceanfront lawn – perfect for weddings, anniversaries, birthdays, family reunions, corporate events, and more.