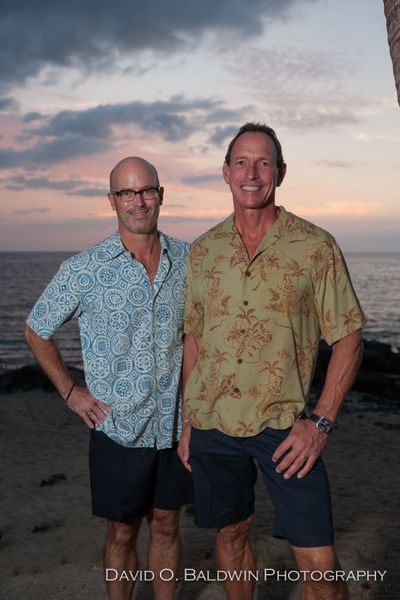 Mahalo for visiting Lava Lava Beach Club!  And thank you for learning a little bit about us.  We are same people who bring you Huggo's, a oceanfront restaurant in Kailua-Kona, On The Rocks, a casual beach bar in Kailua-Kona and Paradise Gourmet Catering, the Big Island leader in custom events and upscale weddings.
Located on Anaeho'omalu Bay in legendary Waikoloa Beach Resort, Lava Lava Beach Club is the ideal destination for your worry-free dream getaway or special event.  With beachfront venues and event services in the family, you can bet we're all about service with Aloha and location, location, location!
In 2011 our team set out to build a one-of-a-kind establishment on the Kohala coast.  The mission: create a fun, beachfront venue where visitors can dine, drink, celebrate, or simply revel in the laidback luxury of a contemporary Hawaiian cottage. In other words, the goal was to give everyone the chance to unwind, make fantastic memories, and get some sand between their toes!  Lava Lava Beach Club offers the ultimate in fun for the whole family.  With 10 acres of stunning beachfront property on crystal clear Anaeho'omalu Bay, cottage guests are encouraged to roam from bed to breakfast to beach, or simply lounge in the shade of a private lanai and bask in the most beautiful sunset they've ever seen!  Our team at Lava Lava Beach Club loves Hawaii and is determined to share with you our passion for the Big Island and the distinctive laidback luxury lifestyle we're making famous!   We're also committed to giving back to our community and frequently organize and participate in fundraisers to provide benefit for local non-profit organizations, including the Hawaii Island Humane Society,  Family Support Services, The Neighborhood Place of Kona, and others.
We invite you to come for a visit, get some sun on your skin, some sand in between your toes
and learn what it is that makes our island so special!
We sincerely hope to see you soon.
Aloha,
Scott Dodd and Eric Von Platen Luder