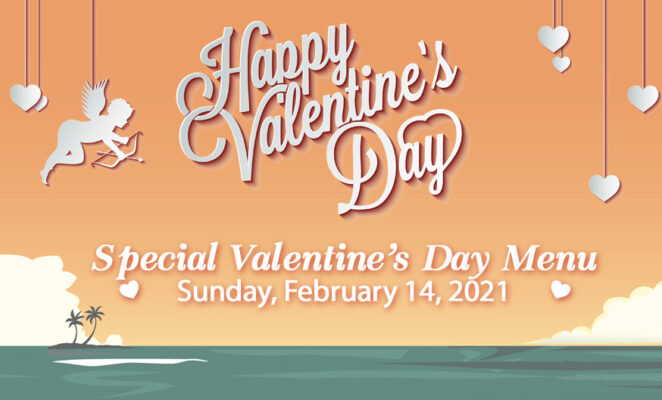 Join us on Sunday, February 14th for a special menu for that special someone in your life! We're serving up an 'ono (delicious) menu along side our regular menu and signature cocktails!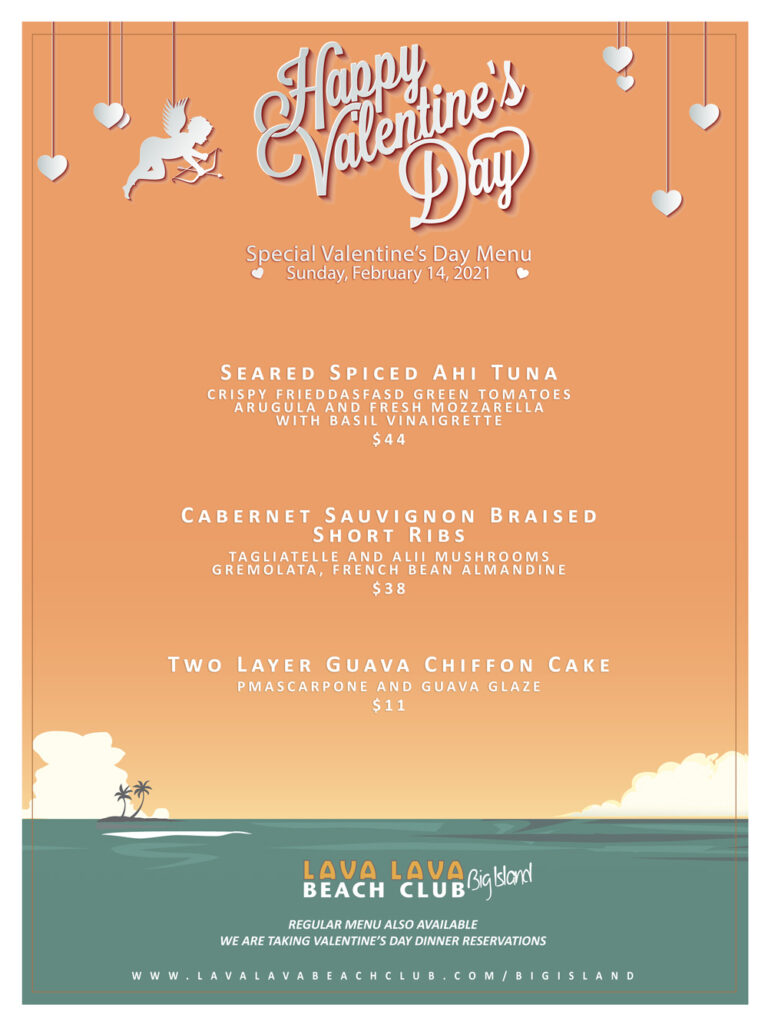 Choose from our special menu or from our regular menu! Either way youʻre in for a treat!
Seared Spiced Ahi Tuna – Crispy Fried Greed Tomatoes, Arugula and Fresh Mozzarella, with a Basil Vinaigrette!
Cabernet Sauvignon Braised Short Ribs – Taggliatelle and Alii Mushrooms, Gremolata, French Bean Almandine!
Two Layer Guava Chiffon Cake – Mascarpone and Guava Glaze!
We hope to see you soon!