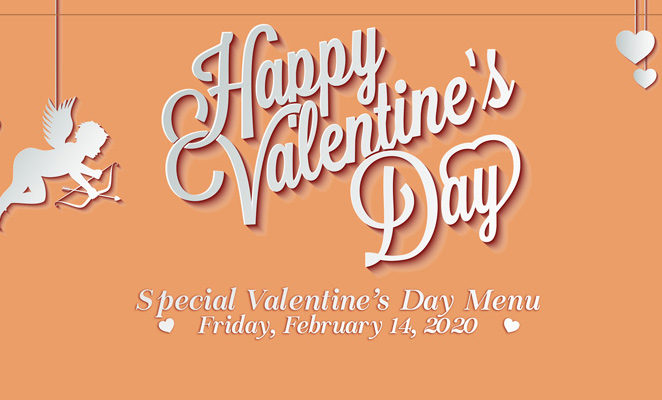 Join us on Friday, February 14th for a special menu for that special someone in your life! We're serving up an 'ono (delicious) menu along side our regular menu and signature cocktails!
We will ONLY be taking reservations by phone 808-769-5282 (808-769-LAVA).
Choose from: 
Prosciutto-Pear Salad
Prosciutto de Parma, Asian Pear, Cambozola, Baby Arugula and Spinach, Hawaiian Chili Pepper Balsamic Reduction, Pine Nut Frico
Mauka Makai
Hawaiian Salt-rubbed Grilled Filet Mignon, Black Garlic Demi-Glace, Goat Cheese Mashed Potatoes, Lychee wood-smoked Baby Carrots, Yuzu Kosho Lobster Salad
Hook, Line & Sinker
Pistachio-dusted Kona Coast Fresh Catch, Dungeness Crab Croquette, Fregola Pilaf with Heirloom Tomato, Kale and Roasted Garlic, Meyer lemon-Basil Cream
Red Velvet Cake
Luxurious Chocolate Red Velvet Cake with Cream Cheese Frosting
What are you waiting for, call us TODAY – 808-769-5282!