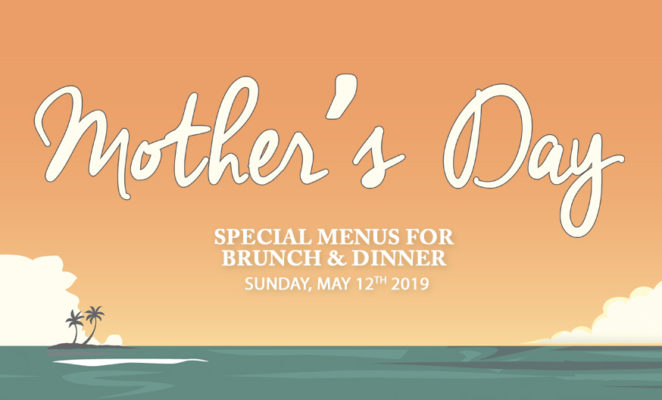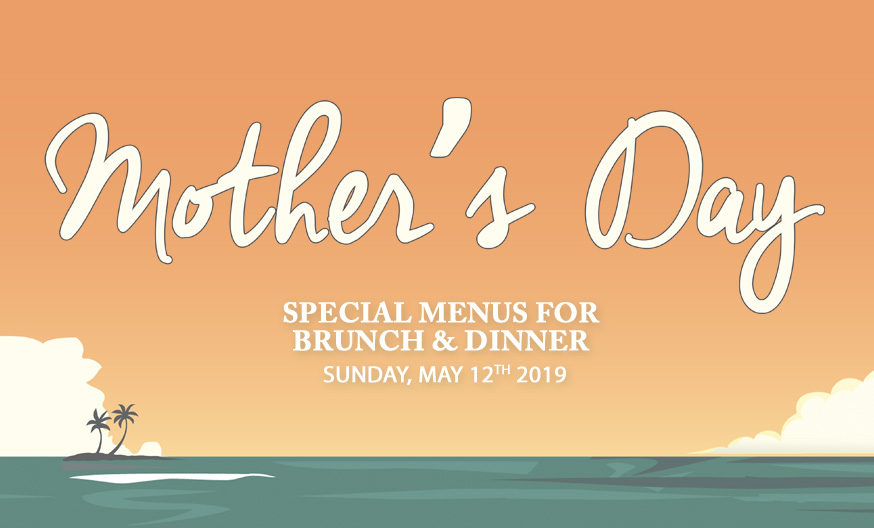 Join us on Sunday, May 13th for Mother's Day! We're serving up special brunch and dinner menus for Mother's Day this year – with dinner service beginning at 4pm (no Happy Hour!)! Call for reservations for brunch OR dinner! We'll fill up fast!
For brunch we'll have our regular menu and you can choose from: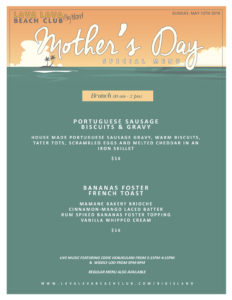 Portuguese Sausage Biscuits and Gravy – House made Portuguese Sausage Gravy, Warm Biscuits, Tater Tots, Scrambled Eggs and Melted Cheddar in an iron skillet
OR
Bananas Foster French Toast – Mamane Bakery Brioche, Cinnamon-mango laced batter, Rum-spiked Bananas Foster topping, Vanilla Whipped Cream
At Dinner we'll have our regular menu and you can choose from: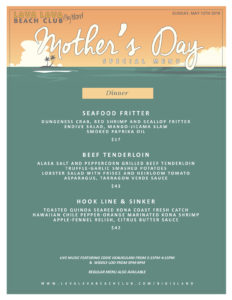 Seafood Fritter  – Dungeness Crab, Red Shrimp and Scallop fritter, Endive Salad, Mango-jicama slaw, Smoked Paprika Oil
OR
Beef Tenderloin – Alaea Salt and Peppercorn Grilled Beef Tenderloin, Truffle-garlic Smashed Potatoes, Lobster Salad with Frisee and Heirloom Tomato, Asparagus, Tarragon Verde Sauce
OR
Hook Line and Sinker – Toasted Quinoa seared Kona Coast Fresh Catch, Hawaiian Chile Pepper-orange Marinated Kona Shrimp, Apple-fennel Relish, Citrus Butter Sauce
Be sure to give us a call for reservations – 808-769-5282!