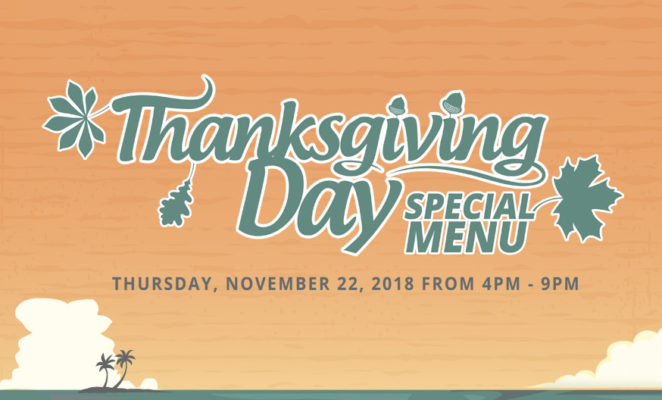 Weʻre celebrating Thanksgiving 2018 at Lava Lava Beach Club with an exquisite three course prix fixe menu created by our culinary team!
We will be taking reservations for this special day through the phone (for parties of 8 or LESS) so be sure to call us TODAY – 808-769-5282(LAVA)!
Reservations accepted for parties of 8 or less, all reservations over 8 are sold out.
SOUP or SALAD
Roasted Kabocha Pumpkin Bisque
Crisp Sweet Potato, Goat Cheese Crema
OR
Autumn Greens Salad
Manoa Butter lettuce, Frisee, Grilled Radicchio, Kabocha Pumpkin, Red Pear,
Pepitas, Big Island Goat Cheese, Pomegranate-Hibiscus Vinaigrette
ENTRÉE
Roasted Turkey
Rubbed with Hawaiian Salt and Herbs
Focaccia Bread Stuffing with Spicy Capicola , Dried Cherries and Herbs,
Roasted Garlic Mashed Potatoes, Gravy
Cranberry-Mango Sauce and Autumn Veggies
DESSERT
Bourbon Carmel Pumpkin Roulade Cake
Chantilly Cream 
OR
Macadamia Nut Pie
Kona Coffee cream, shaved chocolate
All of this for ONLY $52!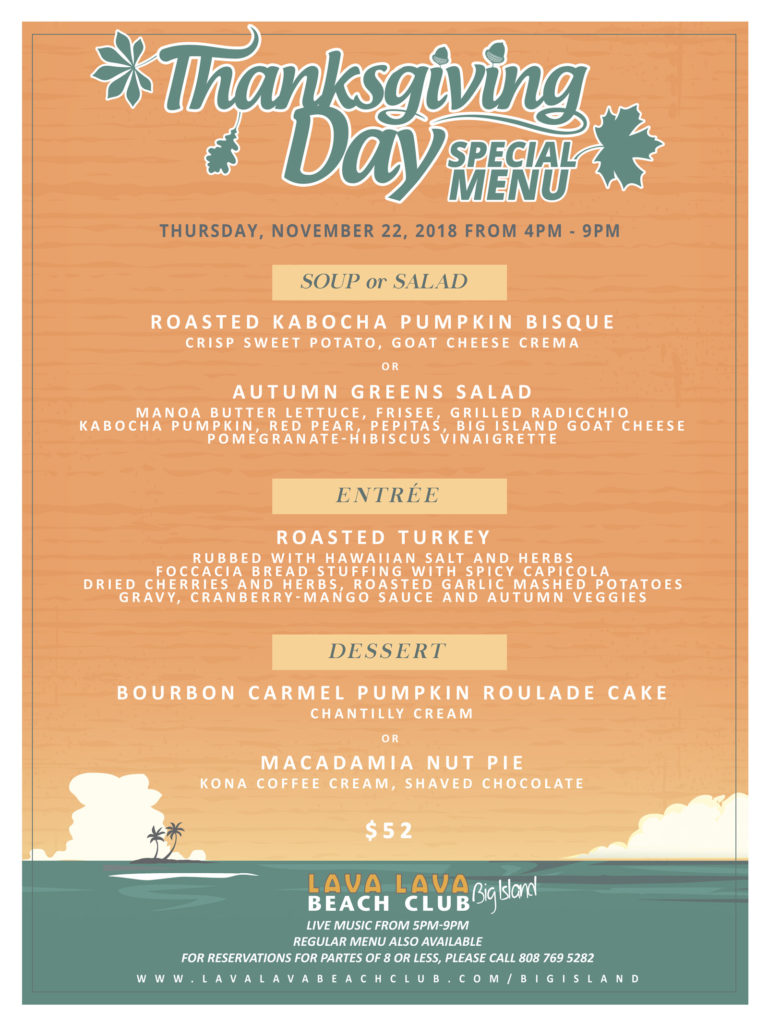 Call us now before we fill up! 808-769-5282(LAVA!)