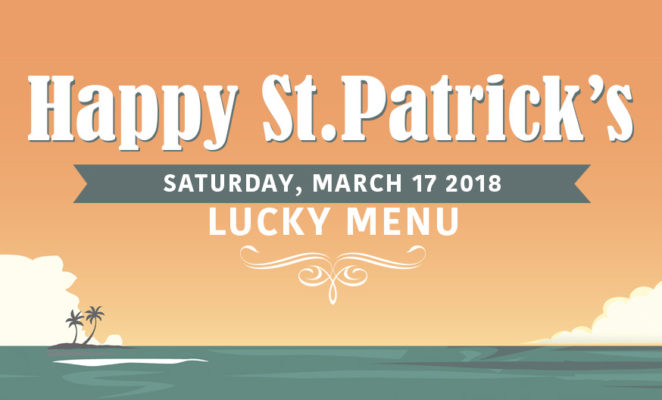 We're serving up Lunch and Dinner Specials this St. Patricks Day (Saturday, March 17th) and we want you to be there! We'll be serving our regular menu alongside TWO special menus at lunch and dinner!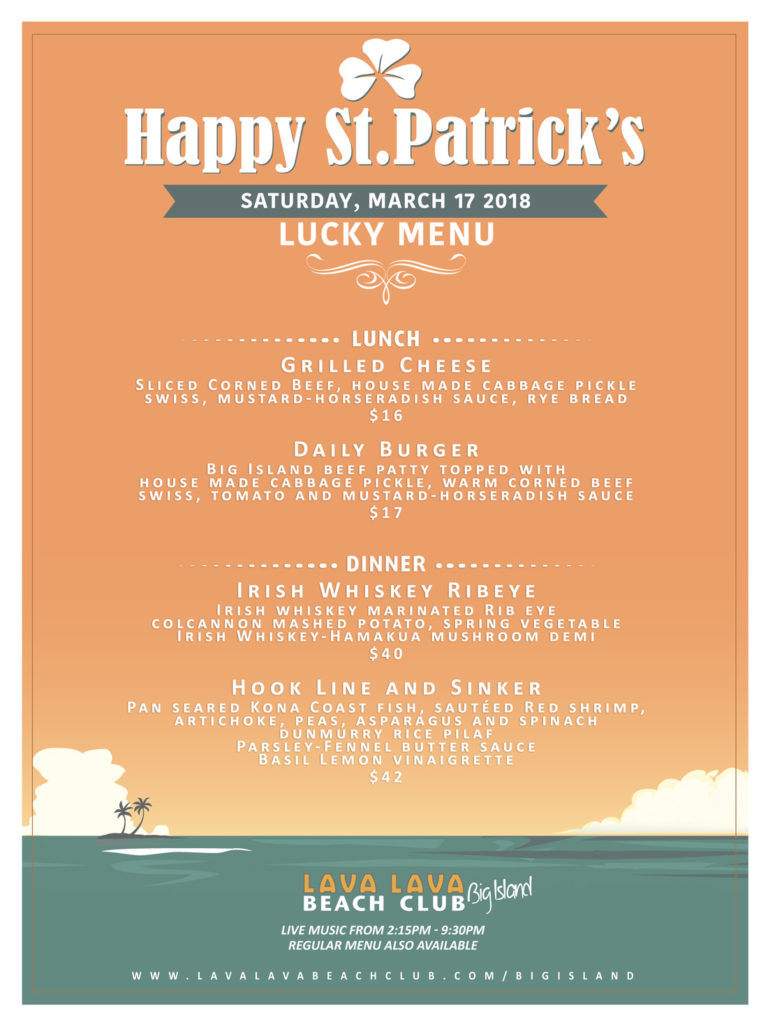 For lunch we're offering:
Grilled Cheese
Sliced Corned Beef, house made cabbage pickle, swiss, mustard-horseradish sauce, rye bread
Daily Burger
Big Island beef patty topped with house made cabbage pickle, warm corned beef, swiss, tomato and mustard-horseradish sauce
And for dinner, choose from:
Irish Whiskey Ribeye
Irish whiskey marinated Rib eye, Colcannon mashed potato, spring vegetable, Irish Whiskey-Hamakua mushroom demi.
Hook Line and Sinker
Pan seared Kona Coast fish, sautéed Red shrimp, artichoke, peas, asparagus and spinach, Dunmurry Rice Pilaf, Parsley-Fennel butter
We invite you to come in early and stay late!