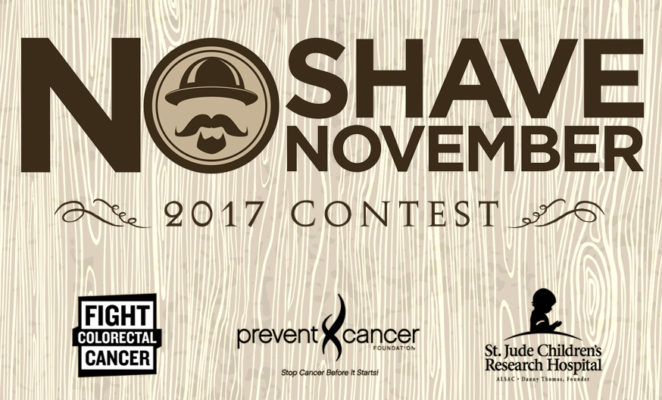 During the month of November, thousands of people will partake in what is now commonly referred to as No-Shave November.   We are doing our part by letting our hair grow free to embrace what most cancer patients will lose during their battle and inviting you to join our efforts!This year's campaign will support programs at Prevent Cancer Foundation, Fight Colorectal Cancer, and St. Jude Children's Research Hospital. Each of the foundations listed are making great strides in fighting, researching, and preventing cancer.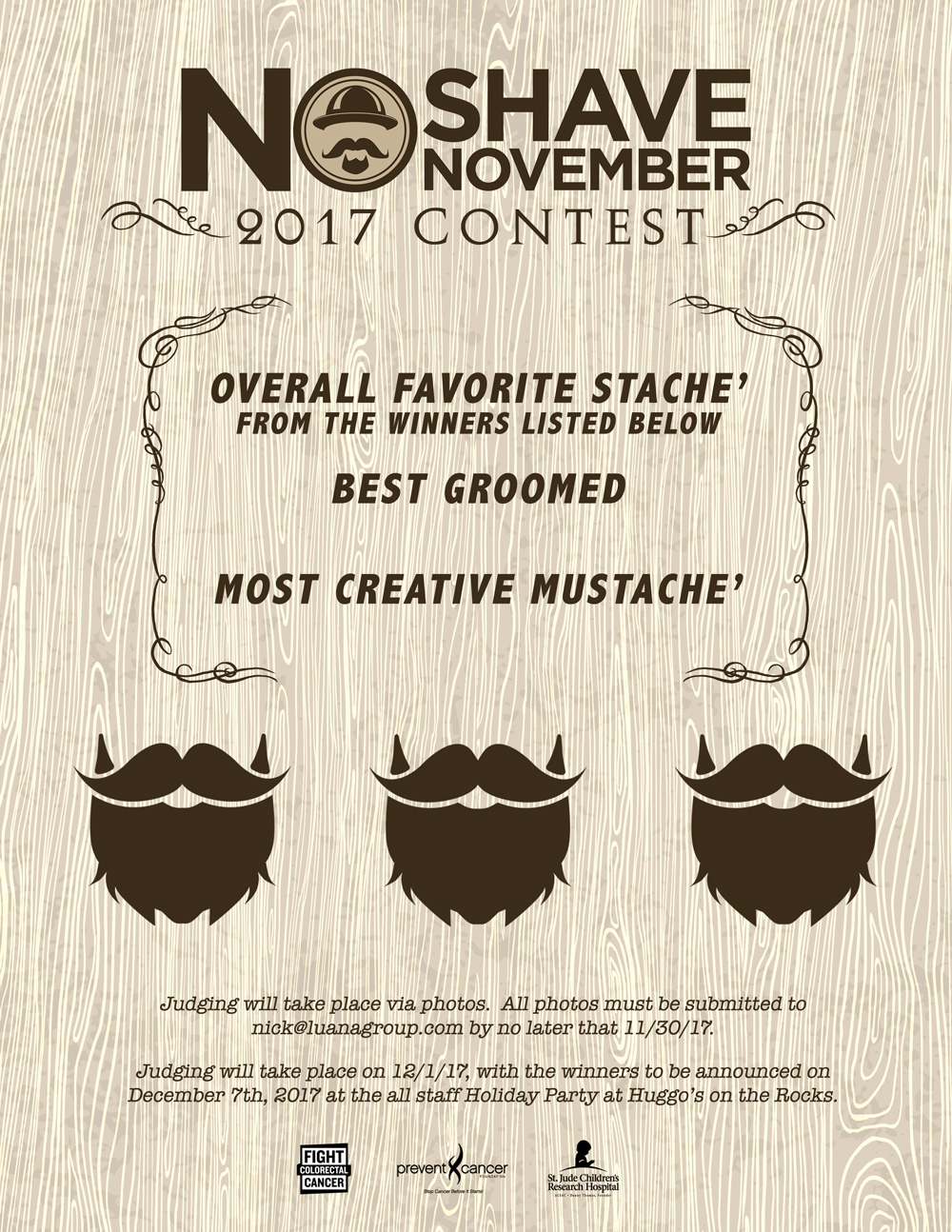 As part of the fun, weʻre holding an IN-HOUSE competition for our servers and staff at Lava Lava Beach Club – Waikoloa, Huggoʻs, Lava Lava Beach Club – Kapaʻa, and On the Rocks!
For EACH server or staff member that participates, we will be donating $50 to the No-Shave cause!
Weʻll be posting progress pictures throughout the month and will be voting for our favorites at our yearly staff holiday part in December!
With categories like "Best Groomed" and "Most Creative" weʻre sure to have some great entries!
If youʻd like help and donate to our team (Team Luana!), please click the link below!
CLICK HERE TO DONATE TO OUR TEAM!
And be sure to share your best and most creative ʻstaches!