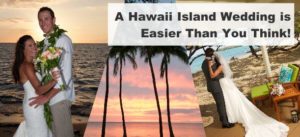 Lava Lava Beach Club (LLBC) is featured in the current issue of Destination Weddings & Honeymoons magazine – one of just 16 venues throughout the island chain selected as the best spot for your wedding in paradise.
The article reads in part:
"A Hawaii island wedding may seem like a fantasy, but Hawaii travel is easier than you think — the Aloha State is a nonstop flight from nearly a dozen major U.S. mainland cities. Plus, many Hawaii resorts are exceptionally wedding-friendly. Here's where to go in Hawaii, whether you're looking to experience Hawaii on a budget or pull out all the stops."
"This beachfront property (LLBC) in Waikoloa offers four casual-chic cottages, a restaurant (seats 207) and a large reception lawn (seats 600)."
Mahalo to writer Donna Heiderstadt and the editors for selecting LLBC as one of three Hawaii Island locations showcased!