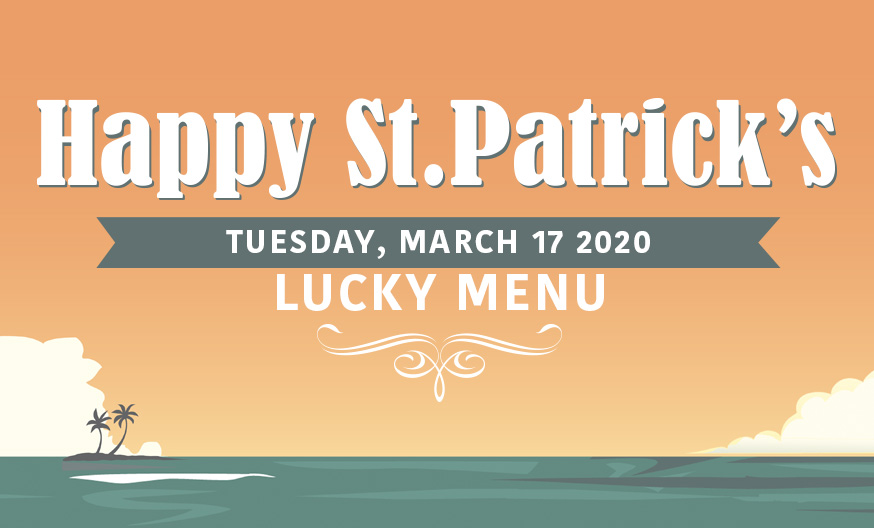 We're serving up Lunch and Dinner Specials this St. Patricks Day (Tuesday, March 17th) and we want you to be there! We'll be serving our regular menu alongside a special St. Patrickʻs Day themed menu!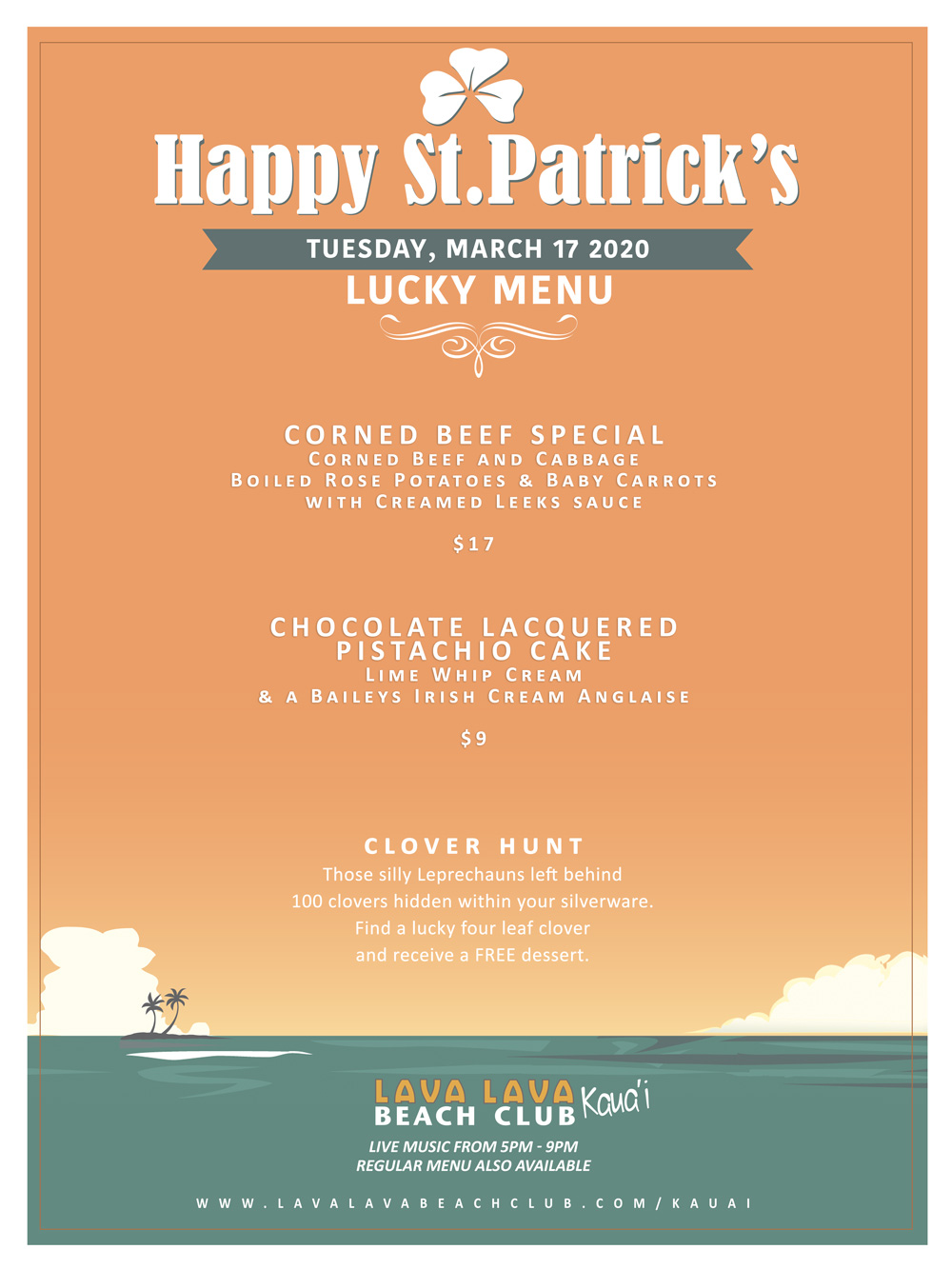 Corned Beef Special 
Corned Beef and Cabbage with Boiled Rose Potatoes & Baby Carrots – served with a Creamed Leek Sauce
Chocolate Lacquered Pistachio Cake
Lime Whipped Cream & a Baileyʻs Irish Cream Anglaise!
We invite you to come in early and stay late!
*Be one of the lucky guest to find a Four Leaf Clover with your silverware and get a FREE Dessert!