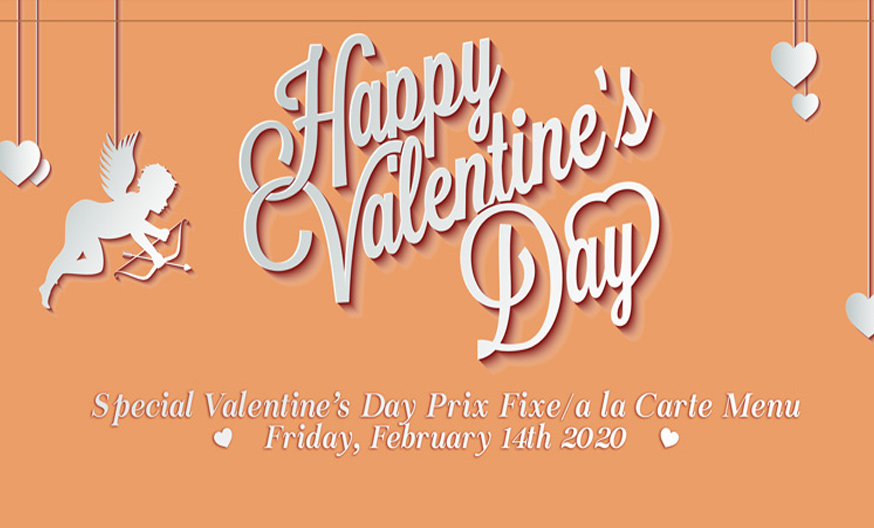 Weʻd like to invite you to celebrate your 2020 Valentineʻs Day with us! Weʻre serving up a special a la carte/prix fixe menu that weʻre SURE youʻll love! Weʻll be serving this menu alongside our regular menu on Friday, February 14th in observance of Valentineʻs Day!
You have the option to order menu items a la carte (individually) OR get all courses in our prix fixe option!
For the first course, we have a Mushroom Bruschetta made with Roasted Hamakua Mushrooms, Grilled French Baguette, Fontina Cheese, a Balsamic Reduction and a bed of Arugula. 
The second course features the "Mauka Makai" – featuring Peppercorn-crusted Filet Mignon, Truffle Mashed Potatoes, Cabernet Demi-Glace, Roasted Baby Vegetables, Lemongrass Kauai Shrimp Skewer and Tomato Confit OR choose the "Hook, Line & Sinker!" – featuring Toagarashi Seared Ahi, Lemongrass Infused Rice, Yuzu Ponzo Sauce, Hamakua Mushroom Poke, Wasabi Aoli Drizzle, Tobiko, and Raddish Sprouts! 
For dessert, try the Sunrise Lilikoi Cake – a delicious cake with Toasted Coconut Flakes and Macadamia Nut Whipped Cream!
Because of this special day we will have no happy hour and will open for dinner at 4:00PM!
Breakfast             7:00am to 11:00am
Lunch                    11:30am to 3:00pm
Happy Hour        NO HAPPY HOUR
Dinner                   4:00pm to 9:00pm
Be sure to call ahead for RESERVATIONS as weʻre sure to fill up FAST – 808-429-5282!