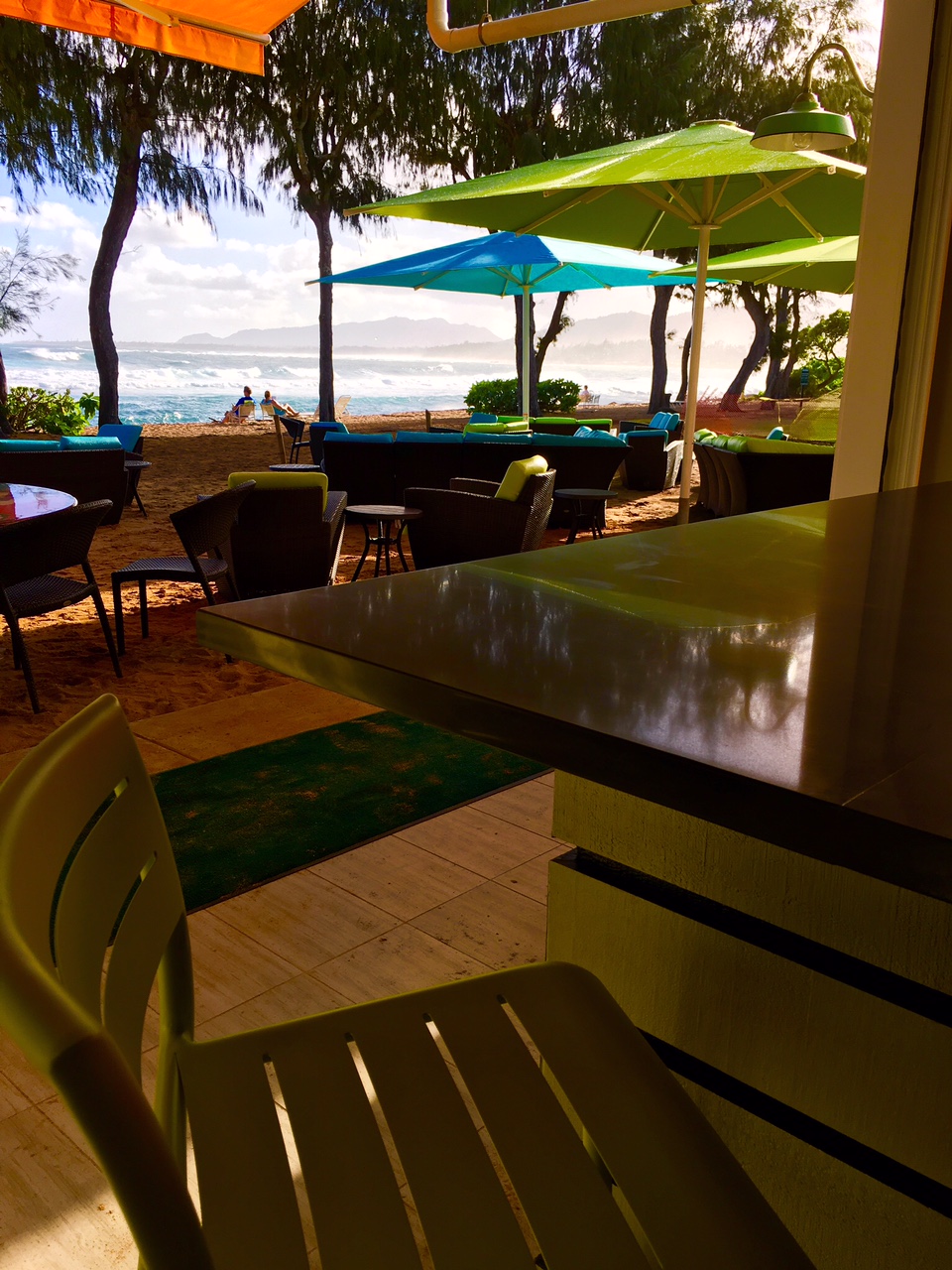 Feast on the Beach, Lava Lava Beach Club Style
Lava Lava Beach Club's flair for the life laidback influences more than the atmosphere. It's also the feeling you'll get as you nibble and nosh on fun, island-style pupus, entrées, and desserts, as well as delicious wines and our mixologist's island-style creations at our full-service beach bar.
Whether you're looking to nibble and nosh, sip and savor, or party and celebrate, the flavors of Hawaii, the deep Pacific, and American and international cuisines are sure to give even the most adventurous palates a whirl. Come join us for a bite and experience the flavors of the islands!
Our Farm-to-Beach Philosophy:
Our chefs are masters of land and sea, not to mention local flavor. Fully understanding what it means to be an island community, whenever possible we work with locally sourced ingredients. That's lucky for you! Our island is home to some of the greatest produce, dairy, and of course, fish, Hawaii and the Pacific have to offer.
Get some sand between your toes and wander over for a bite. As you dine and enjoy the sensational view and legendary sunsets, we'll be sure to give your taste buds an explosion for the senses.
Menus online are subject to change anytime.
HOURS OF OPERATION:
7:00am – 9:00pm.
BREAKFAST:
Served from 7:00am-11:00am – sunrise like you have never seen it!
LUNCH:
Lunch is served 11:30am-3:00pm – you might see seals or surfers!
HAPPY HOUR:
Get happy with us from 3:00pm-5:00pm with great prices on drinks and a happy hour pupu menu.
DINNER:
The chef's dinner menu begins at 5pm and so does live music on the beach!
THE BAR:
Our bar serves till 10:00pm nightly – try one of our homemade yummy cocktails.