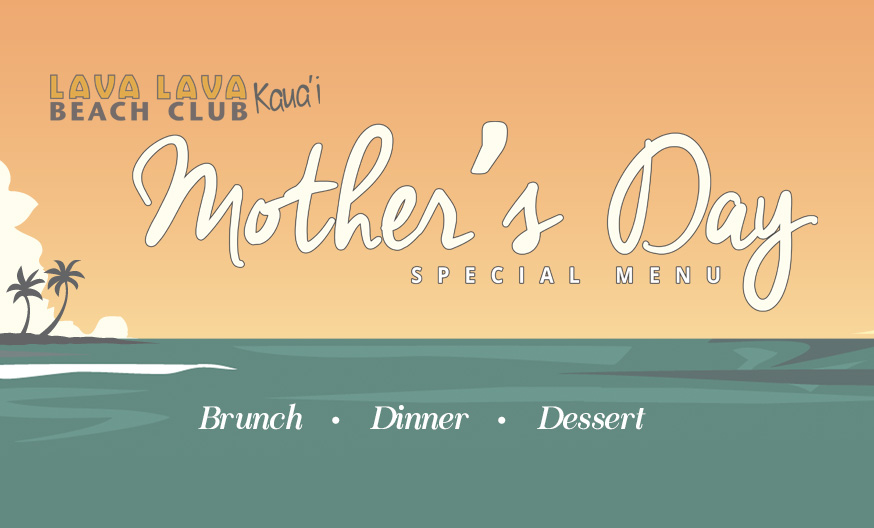 On Sunday, May 8th, weʻll be celebrating Moms all day! Weʻre going to have a special brunch menu available as well as a special dinner menu for Motherʻs Day! Youʻll be able to pick from several choices during brunch and dinner as well as choose from our regular brunch and dinner menus! Weʻll also have LIVE music featuring Wes Kaui & Clifford Furtado from 5PM – 9PM!
For Motherʻs Day Brunch weʻll be serving:
Banana Cream Cheese French Toast – Banana Cream Cheese Stuffed, Passion Bakery Taro Brioche French Toast, Topped with whipped Cream And Grape Jolly Rancher Glass
OR
Steamship Carved Ham and Eggs – Pineapple Glazed Steamship Ham, Sunny Side Egg, Grilled Scalloped Potatoes
For Motherʻs Day Dinner youʻll be able to choose from:
Hook Line and Sinker – Roasted Kamuela Tomato Risotto, Saffron Seafood Bouillabaisse (Black East Coast Mussels, Shrimp, Little Neck Clams, Fresh Monchong)
OR

Roasted Prime Rib – Garlic Herb, Hawaiian Sea Salt Roasted Prime Rib, Au Jus, Garlic Mashed Potatoes, Grilled Asparagus
And for dessert – Haupia Bomb – Layered Vanilla Cake, Haupia Pudding, Covered in Whipped Cream And Coconut Bark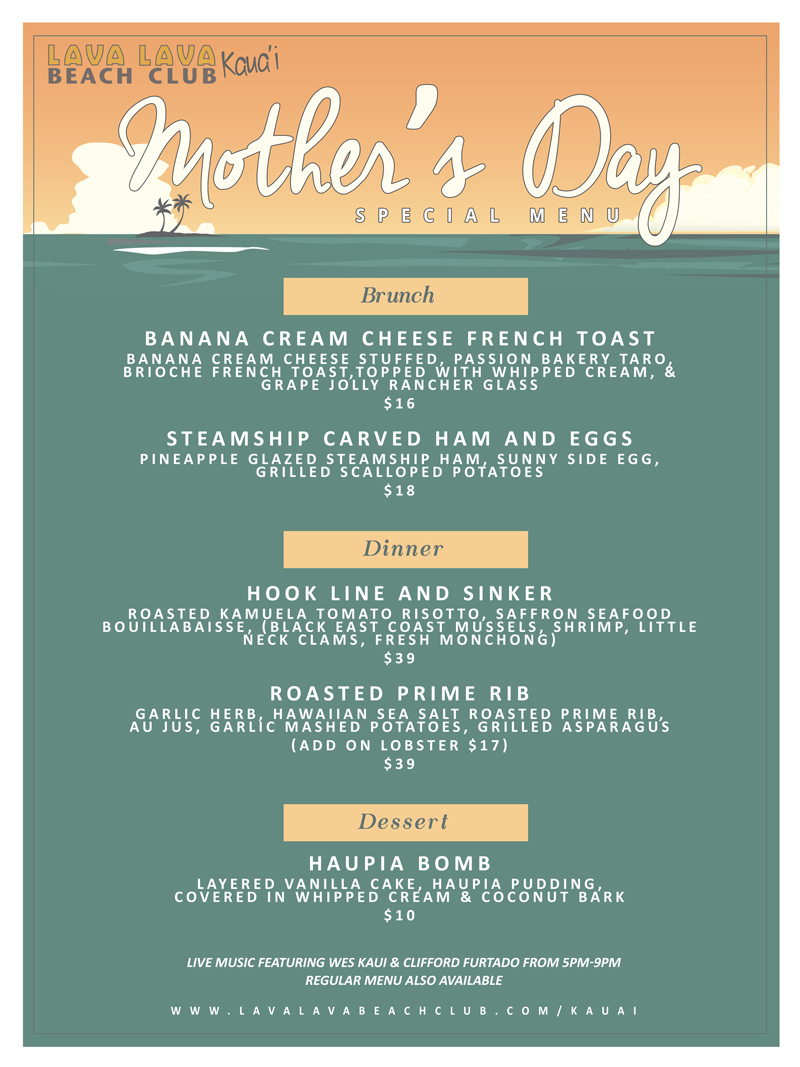 To see our regular brunch and dinner menus, click here.
Be sure to call us for reservations – 808-769-LAVA (808-769-5282)!