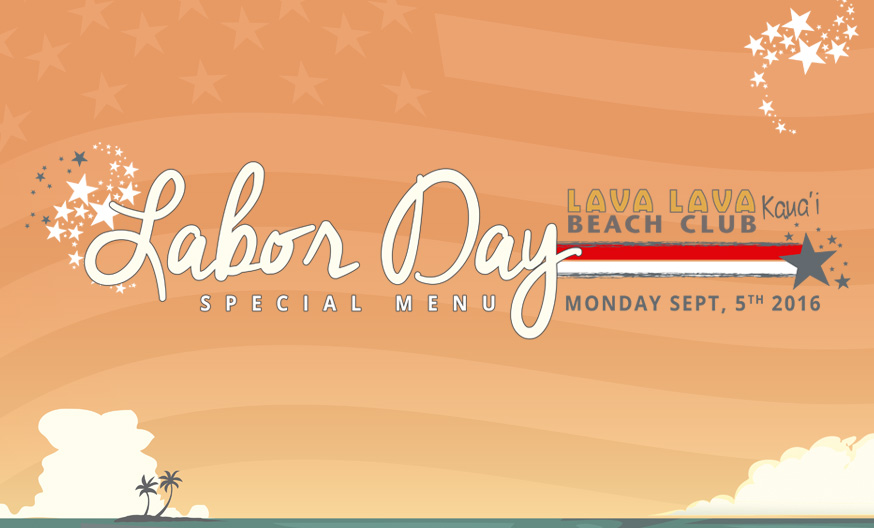 Weʻre serving up a special Labor Day Menu at Lava Lava Beach Club – Kauaʻi! It will feature a lunch AND dinner menu filled with local and FRESH ingredients from around the island!

For lunch weʻre serving a Blackened Seared Ahi Salad with Mixed Greens, Edamame, Peanuts, Avocado, Mango, Cilantro-Mint Dressing and it also includes Crispy Won Ton and Kiware Sprouts!
For Dinner we will have a delicious Seafood Mixed Grill – with a Herb and Garlic Marinated 3oz Mahi, Scallops and Shrimps Grilled with Bamboo Rice fused with sesame oil, Sweet soy and Scallions
Sautéed Broccolini, Baby Heirloom Carrots and Lemon Garlic Oil!
Weʻll also have our Big Island inspired – Mauna Kea Ice Cream Pie! It has Kona Coffee Ice Cream and an Oreo Cookie Crust and is served with Whipped Cream, Chocolate Fudge and Mac Nuts!
Make sure to call ahead for reservations – (808) 241-5282