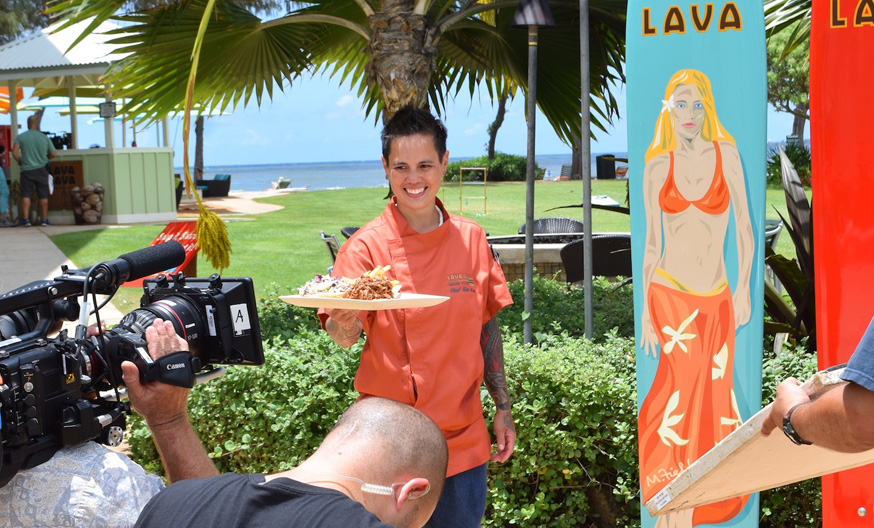 Chef Kim Brun has been promoted to Executive Chef at Lava Lava Beach Club – Kauai! Brun first joined Lava Lava Beach Club as opening Sous Chef in 2015 and returned in April of this year. She brings with her 18 years of culinary management experience!
Chef Kim developed her culinary skills at Tiki's Bar and Grill in Waikiki and with the Kona Brewing Company at Koko Marina. Most recently, Chef Kim gave a star performance on the Travel Channel's Food Paradise series where she was featured at Lava Lava Beach Club – Kapaʻa creating signature Kauai cuisine.
Chef Kim embraces the philosophy of serving full-flavored dishes crafted with the highest quality ingredients, including local whenever possible, and sound cooking techniques.
Congratulations to Kim! We canʻt WAIT to see what comes out of the kitchen next!