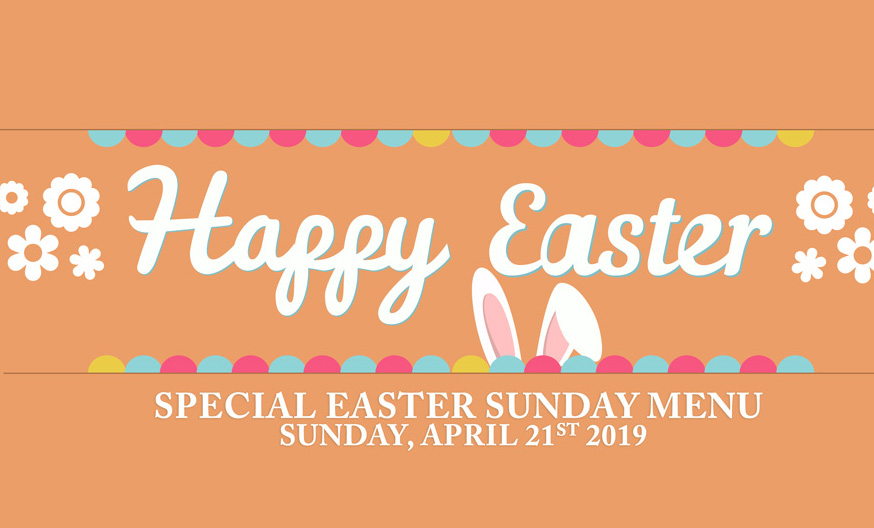 Weʻll be serving a special menu for Easter on Sunday April, 21st and invite you to come join us! Weʻll have our regular menu alongside these special Easter items at Brunch and Dinner!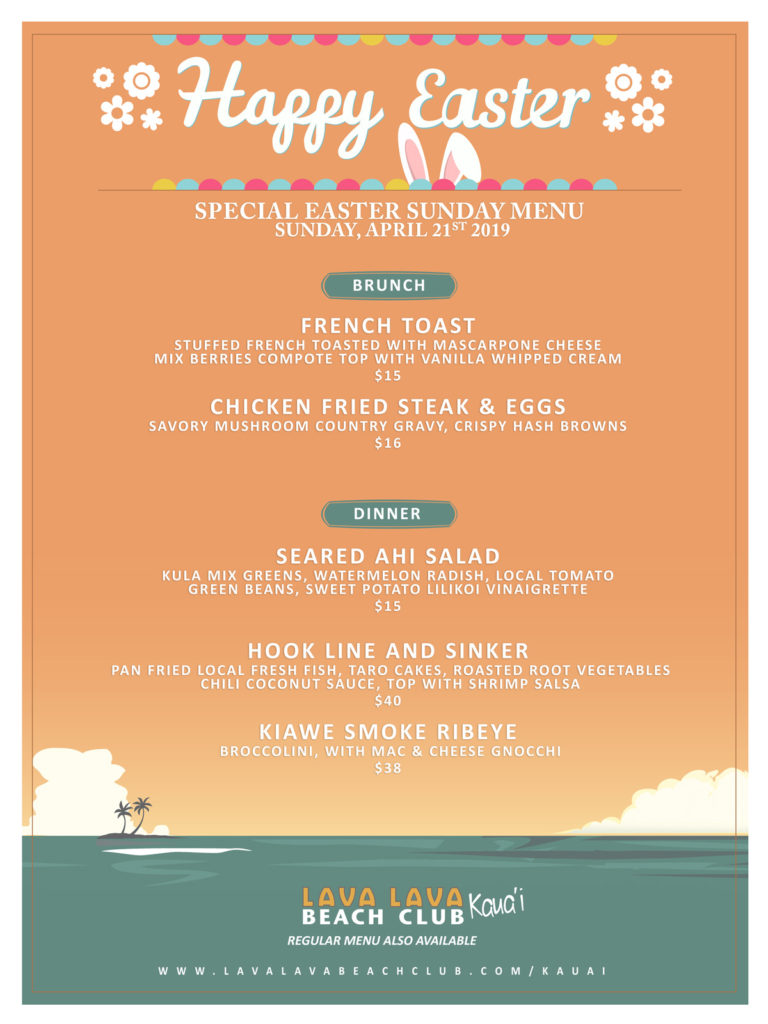 Weʻre going to have our delicious brunch menu available alongside two of our favorites – Stuffed French Toast and Chicken Fried Steak & Eggs! 
At Dinner youʻll have several options as well! For starters, have a Seared Ahi Salad –  Kula Mixed Greens, Watermelon Radish, Local Tomato, Green Beans – with a Sweet Potato Lilikoi Vinaigrette!
Choose the Hook Line and Sinker for an entree – A Pan Fried Local Fresh Fish, Taro Cakes, Roasted Root Vegetables, Chili Coconut Sauce – all topped with a Shrimp Salsa!
You can also choose a Kiawe Smoked Ribeye – served with Broccolini and Mac & Cheese Gnocchi!
Be sure to get your reservations in early – 808-241-5282 (LAVA)!