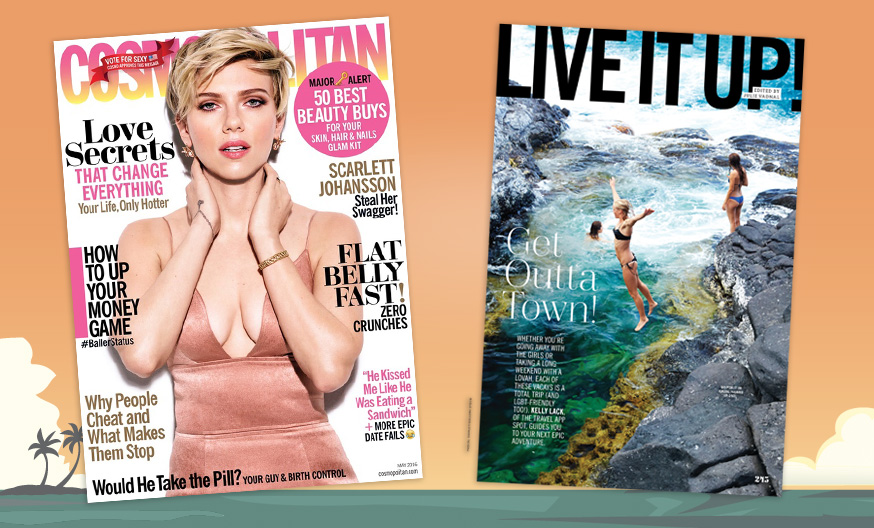 Recently, Cosmopolitan magazine featured the Garden Isle in its "Live it Up, Get Outta Town" travel story and Lava Lava Beach Club – Kauaʻi was touted as just one of three places to eat and drink while there!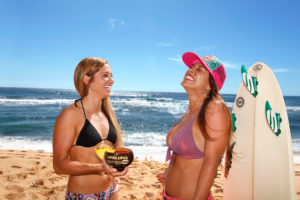 The item read in part: "Bring on the tall drinks with tiny umbrellas at Lava Lava Beach Club. As its menu says, 'Bikinis and board shorts welcome'."
The accompanying photo says it all – black bikini-clad model with one of our branded coconut shell drinks in hand. We love it!
To read the full article click here to download (PDF). 
Mahalo to the writers and editors at Cosmopolitan!