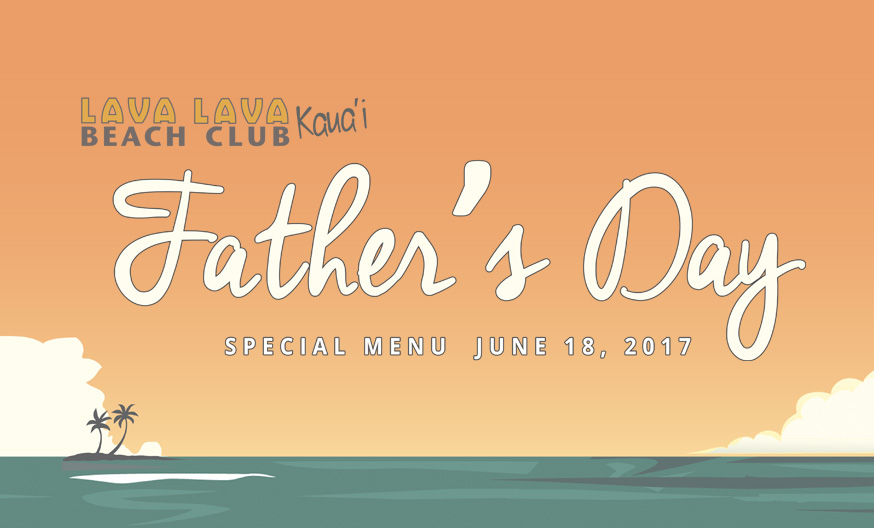 On Sunday, June 18th we want you to join us at Lava Lava Beach Club – Kapa'a as we celebrate Fatherʻs Day ALL day with special BRUNCH and DINNER menus served alongside our regular brunch and dinner menus!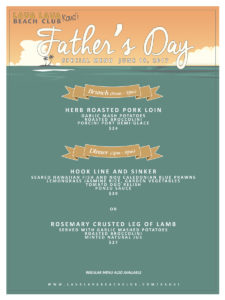 Brunch will be served from 10:00am -3:00pm and weʻll offer our regular brunch menu as well as:
Herb Roasted Pork loin
Garlic Mash Potatoes
Roasted Broccolini
Porcini Port Demi-Glace
Dinner, served from 5:00PM-9:00PM we will offer two specials alongside our regular dinner menu:
Hook line and Sinker
Seared Hawaiian Fish and Nou Caledonian Blue Prawns
Lemongrass Jasmine Rice, Garden Vegetables
Tomato ogo relish
Ponzu Sauce

Or
Rosemary Crusted Leg of Lamb
Served with Garlic Mashed potatoes
Roasted Broccolini
Minted Natural Jus
Weʻll have our regular brunch menu available as well! Be sure to give us a call for reservations – 808-241-5282!