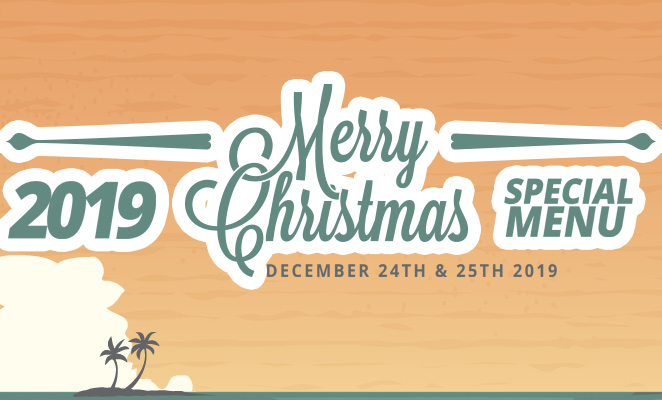 Join us for a special Christmas Eve and Christmas Day Menu at Lava Lava Beach Club – Kauaʻi! Weʻre serving up two delicious entree choices as well as a special pupu and dessert – alongside our regular menu! Weʻre also serving up some tasty drinks so be sure to come down! Be sure to make reservations!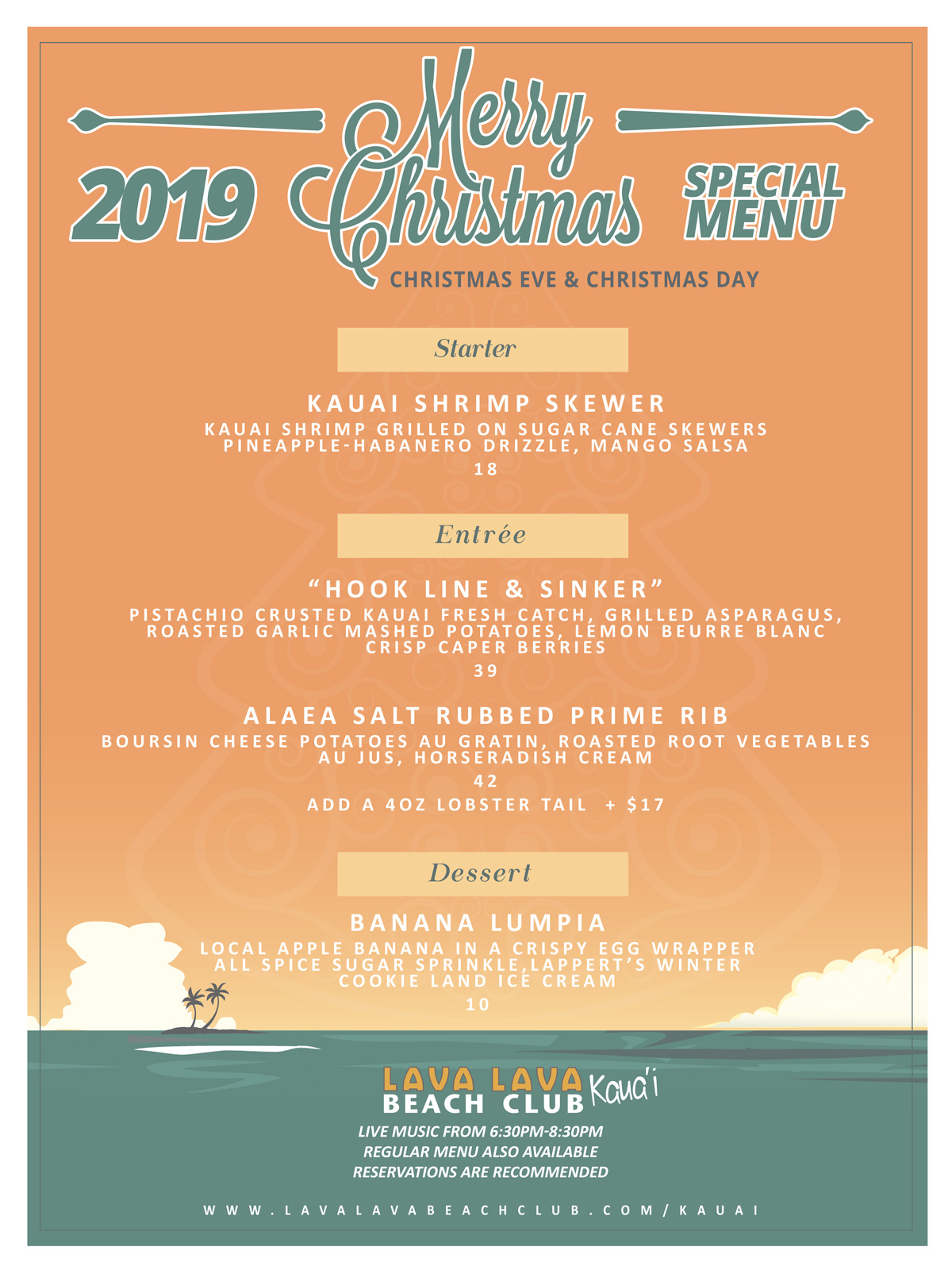 For your Starter option, we have Kauai Shrimp Skewers – Kauai Shrimp Grilled on Sugar Cane Skewers, Pineapple-Habanero Drizzle, Mango Salsa
For your entree choices we have our "Hook Line and Sinker" – Pistachio CrusedKauai Fresh Catch, Grilled Asparagus, Roasted Grarlic Mashed Potatoes, Lemon Beurre Blanc, Crisp Caper Berries  OR our Alaea Salt Rubbed Prime Ribs – Boursin Cheese Potatoes Au Gratin, Roasted Root Vegetables, Au Jus, Horseradish Cream!
And for dessert, a tasty BBanana Lumpia – Local Apple Banana in a Crispy Egg Wrapper, All Spice Sugar Sprinkle, Lappertʻs Winter Cookie Land Ice Cream. 
On both Christmas Eve and Christmas Day, weʻll have our regular Breakfast menu available, with Lunch served until 3PM, no Happy Hour, and Dinner service beginning at 4PM!
Give us a call for reservations – (808) 241-5282 OR make a reservation online!
Be sure to start your dinner off with one of these cocktails created by the 2015 winner of Kauaiʻs Finest Bartender, Nilo Badua:
Cranberry Mosa
Champagne, St Germaine, Cranberry syrup
Snowflakes Martini
Vanilla vodka, White Chocolate Godiva, Crème de Cacao, Peppermint Schnapps
Old Sledge
Bourbon, Bitters, Tangerine, Cranberry Syrup
Jingle Juice
Citrus Vodka, St. Germaine, Rosemary, Pomegranate, Lilikoi, Hibiscus
White Christmas Rita
Espolon tTequila, Cointreau, Coconut Cream with Vanilla, Coco Flakes