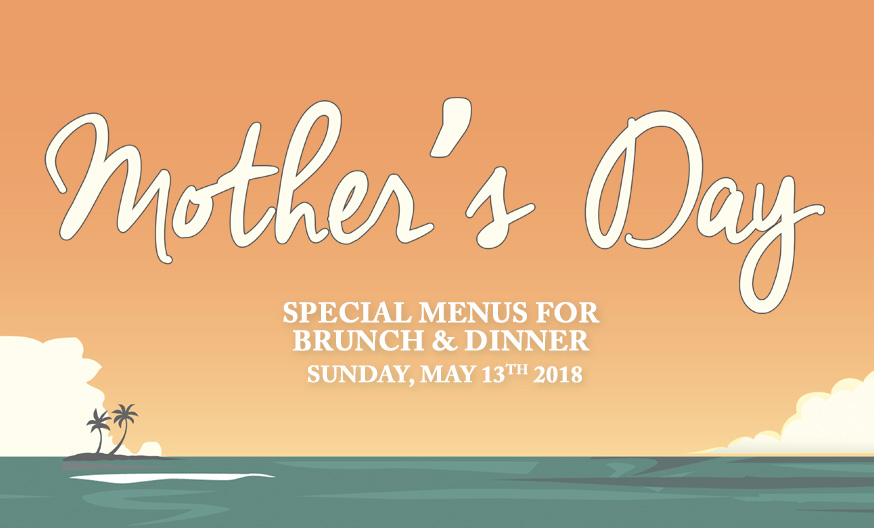 Join us on Sunday, May 13th for Mother's Day! We're serving up special brunch and dinner menus for Mother's Day this year! Brunch will be served from 7AM – 3PM alongside our regular brunch menu! 
For brunch, choose from:
Seafood Omelet with Kimchee Fried Rice
Chicken and Waffles with Spicy Dipping Sauce
At dinner, choose from our regular menu or:
Kale Salad, Pickled Red Onion, Candied Mac-nuts with a Thai Coconut Vinaigrette
Crab Crusted Fish, Garlic Mash, with Yuzu Tobiko Beurre Blanc, Papaya Salsa
Kiawe-Smoked Filet Mignon, Garlic Mash, Kauai Prawns, Roasted Onion Demi-Glace
You can also get a delicious Strawberry Short Cake for dessert as well!
Be sure to give us a call for reservations – 808-429-5282!