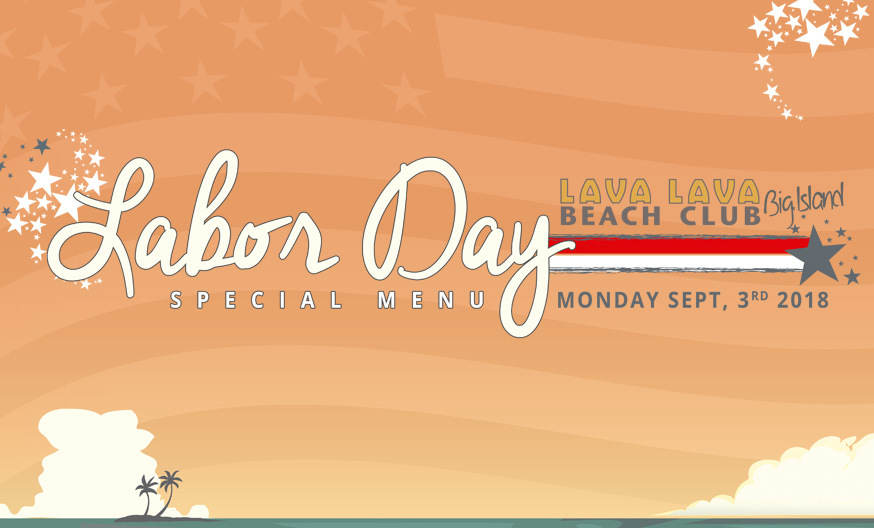 Weʻre serving up some special BREAKFAST, LUNCH and DINNER items featuring fresh and local ingredients for Labor Day 2018 at Lava Lava Beach Club in Kapaʻa! Weʻll have two menus available for dining as well as our regular menus!

For breakfast, alongside our regular menu, weʻll feature a Chicken Fried Steak with Smoked Sausage Gravy! For lunch you can also order a fun sandwich weʻre calling "Ms. Cheezious" – Candied Bacon, Smoked Ham, Cheddar, Swiss, and Crispy Onions on Asiago Bread!
Weʻll have two other delicious choices as well – the Watermelon-Cucumber Feta Salad or the Beach Burger!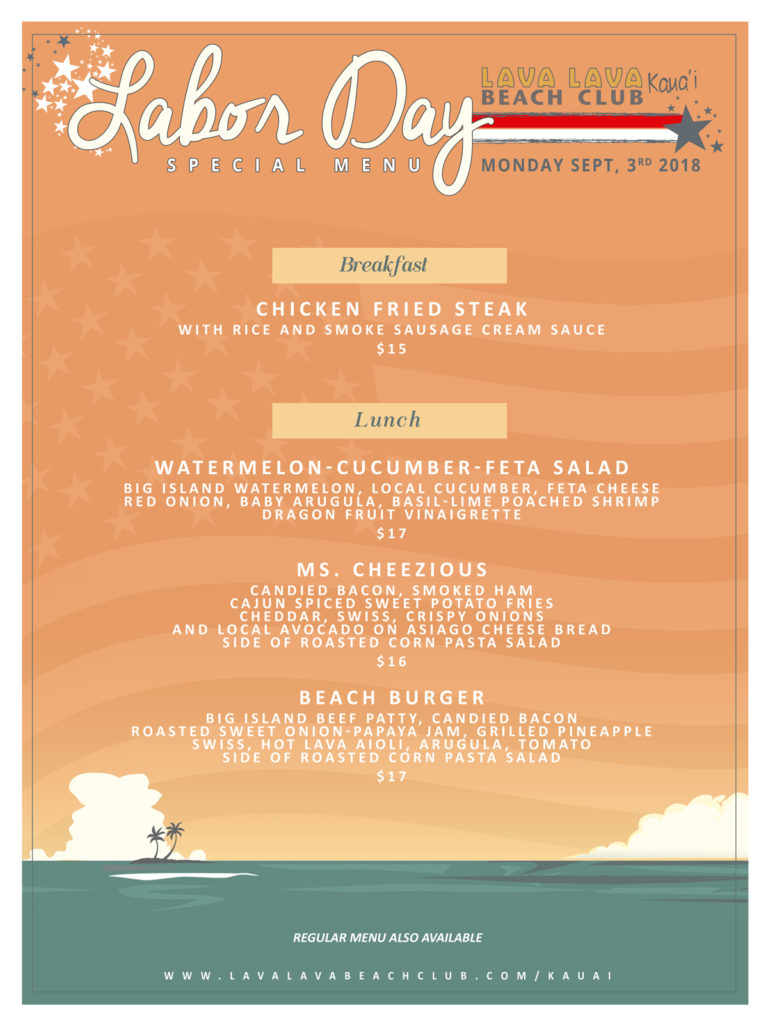 Weʻll continue our Labor Day specials at Dinner with a Spicy Seared Ahi & Crab Cakes and a Grilled Paniolo Campfire Steak!
Be sure to see our FULL menus to see what other delicious choices weʻll have!
Reservations are HIGHLY recommended and can be made by calling us at  (808) 241-5282!