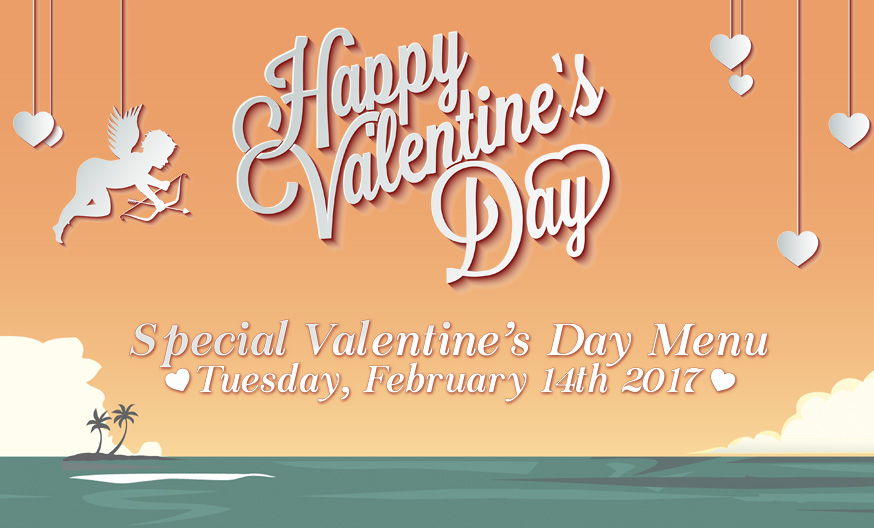 Weʻd like to invite you to celebrate your Valentineʻs Day with us! Weʻre serving up a special a la carte/prix fixe menu that weʻre SURE youʻll love! Weʻll be serving this menu alongside our regular on Tuesday, February 14th in observance of Valentineʻs Day!
You have the option to order menu items a la carte (individually) OR get all courses in our prix fixe option! You can ALSO add on champagne!
For the first course, we have a Smoked Spiny Lobster Salad made with a Ginger Lemongrass Dressing and served with Fried Lotus chips!
The second course features a Grilled Tenderloin of Beef with a Port Wine Demi, Garlic Cream Potatoes, and Roasted Asparagus!
For dessert, try the Toffee Peanut Butter Mousse covered in Chocolate Strawberries and Chocolate Sauce!
Be sure to call ahead for RESERVATIONS as weʻre sure to fill up FAST – 808-429-5282!