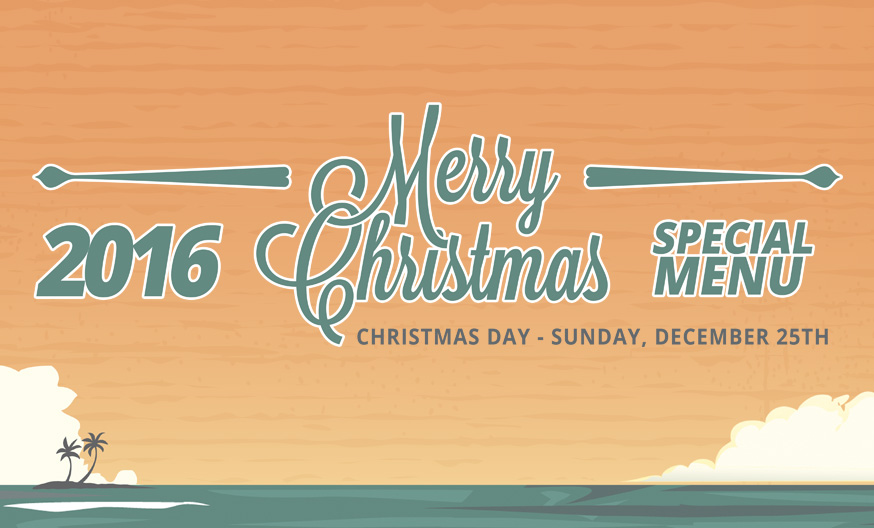 Join us for a special Christmas Menu at Lava Lava Beach Club – Kauaʻi! Weʻre serving up two delicious entree choices as well as a special salad and dessert – alongside our regular menu! Be sure to make reservations!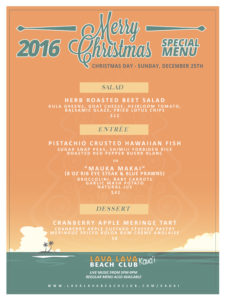 For your salad option, we have an Herb Roasted Beet Salad made with Kula Greens, Goat Cheese, Heirloom Tomato, Balsamic Glaze, and served with Fried Lotus Chips
For your entree choices we have Pistachio Crusted Hawaiian Fish with Sugar Snap Peas, Shimiji Forbidden Rice, Roasted Red Pepper Beurre Blanc OR our Mauka Makai Special – an 8oz. Rib Eye Steak & Blue Prawns, Broccolini, Baby Carrots, Garlic Mashed Potatoes, Natural Jus!
And for dessert, a tasty Cranberry Apple Meringe Tart -Cranberry Apple Custard Stuffed Pastry with Meringe and a Spiced Koloa Rum Creme Anglaise
On Christmas Day, weʻll have our regular Breakfast menu available, with Lunch served until 3PM, no Happy Hour, and Dinner service beginning at 4PM!
Give us a call for reservations – (808) 241-5282 OR make a reservation online!