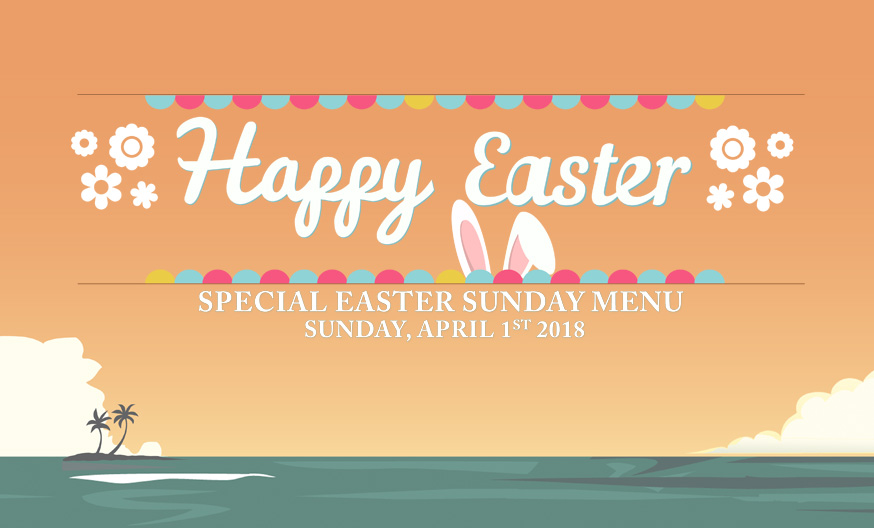 Weʻll be serving a special menu for Easter on Sunday April, 1st and invite you to come join us! Weʻll have our regular menu alongside these special Easter items at Brunch and Dinner!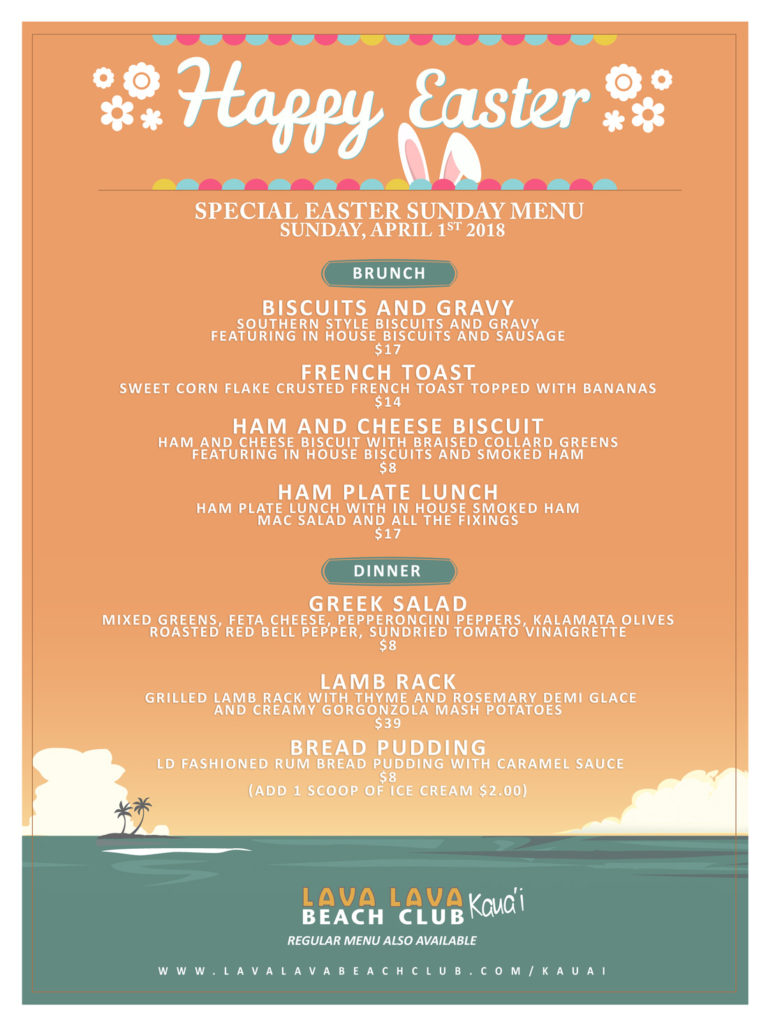 Weʻre going to have our delicious brunch menu available online side four of our favorites – Biscuits and Gravy, French Toast, Ham and Cheese Biscuit, and a Ham Plate Lunch!
At Dinner youʻll have several options as well! For starters, have a Greek Salad made with Mixed greens, Feta Cheese, Peperoncini Peppers, Kalamata Olives, Roasted Red Bell Pepper, with a Sundried Tomato vinaigrette.
Choose the Lamb Rack for an entree – a Grilled Rack of Lamb with Thyme and Rosemary Demi Glace, and Creamy Gorgonzola Mashed Potatoes.
For dessert add a delicious Old Fashioned Bread Pudding -A Rum Bread Pudding with Caramel Sauce.
Be sure to get your reservations in early – 808-241-5282 (LAVA)!