Special Occasions Lava Lava Style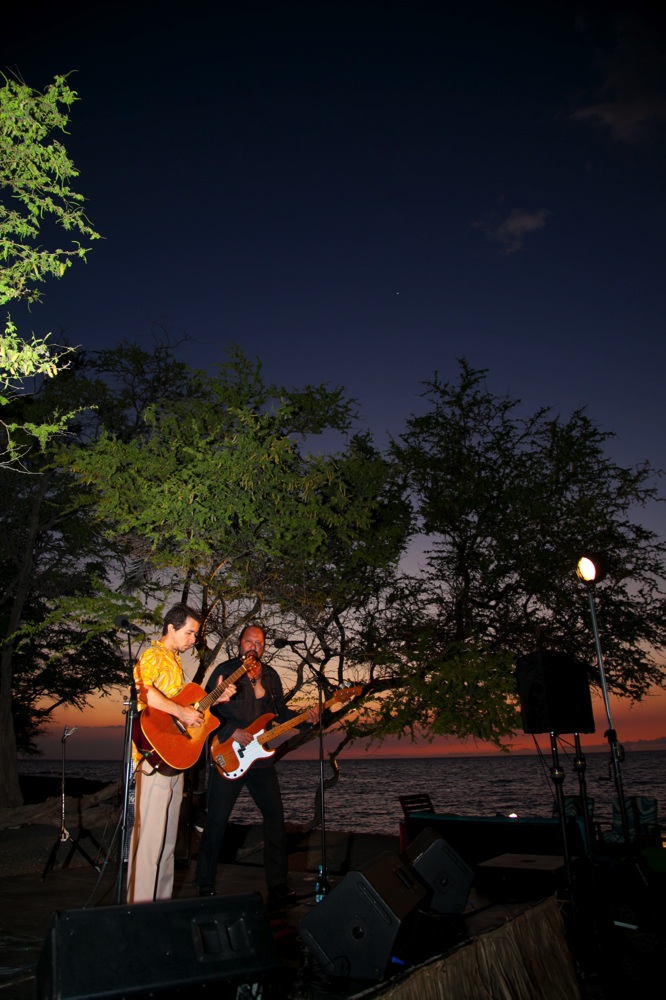 You have just found the island's most exciting venue for weddings, birthdays and corporate events.  The theme is fun, the setting beautiful and the experience unforgettable.  Whether you chose to use our expansive oceanfront lawn or our beach, our team will work hard to create the perfect event!*
*All catering is handled by the professionals at Paradise Gourmet Catering.  You can contact Stacey at 808-326-1244 or party@lavalavabeachclub.com. If you are looking for a small event in the restaurant or beach you can contact Tina in our special events department directly at 808-769-5291 or Tina@lavalavabeachclub.com
How do you to make a wedding, family reunion, company retreat, birthday, anniversary or other event more special? Have it barefoot on the beach on the Big Island!
There's nothing like gathering with friends and loved ones on the most special days of your lives.  Lava Lava Beach Club invites you to share your special moments at our one-of-a-kind beachfront setting offering you the beauty of the Big Island, the blue Pacific, gorgeous sunsets, private cottages, sensational dining, and a bar sure to splash even more excitement into it all.
Our private event space and packages offer you and your guests the opportunity to sit back, swim, surf, and share in the occasion while we do all of the work.  Whether you're planning a wedding, family reunion, company retreat, birthday, anniversary, or board meeting (surfboards are, in fact, an option) we know what you need.
The oceanfront lawn at Lava Lava Beach Club offers the ideal backdrop for any event.  Don't want to wear your stilettos in the sand but still want that picturesque beachfront setting?  Try the Oceanfront Lava Lawn!  With space for up to 600 guests, all your guests will be able to get some sand between their toes!  Steps from the sand, our lawn adds just the right amount of sophistication and comfort to an incredible scene, kept cool by the balmy ocean breeze.
For the most intimate of gatherings all four contemporary Hawaiian cottages may be booked so you and your guests will enjoy a truly extraordinary and carefree experience with seamless transitions from start to finish!
Our staff each have years of experience with every kind of event and budget imaginable.  (The only things we can't guarantee are the guests.)   All events will be catered by Paradise Gourmet Catering, the island's premier catering and event company.
Simply say the word and we'll get to work. Before you know it you, your friends, and family will nibbling, sipping, playing, and celebrating in one of the most unique and beautiful places on Earth.