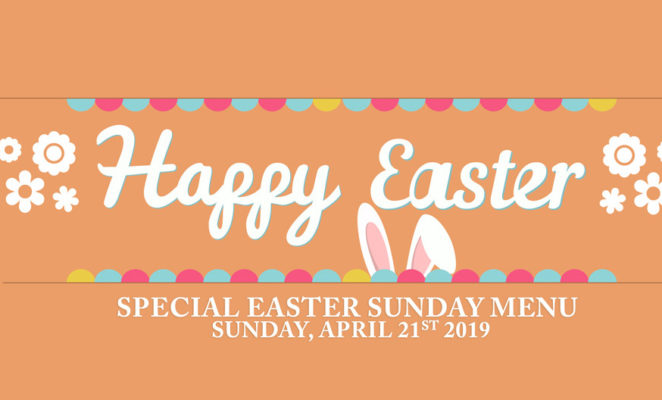 Weʻre celebrating Easter during brunch AND dinner at Lava Lava Beach Club in Waikoloa this year! Join us for a special menu alongside our regular brunch and dinner menu on Sunday, April 21th! 
For Brunch, select from our regular brunch menu OR choose from: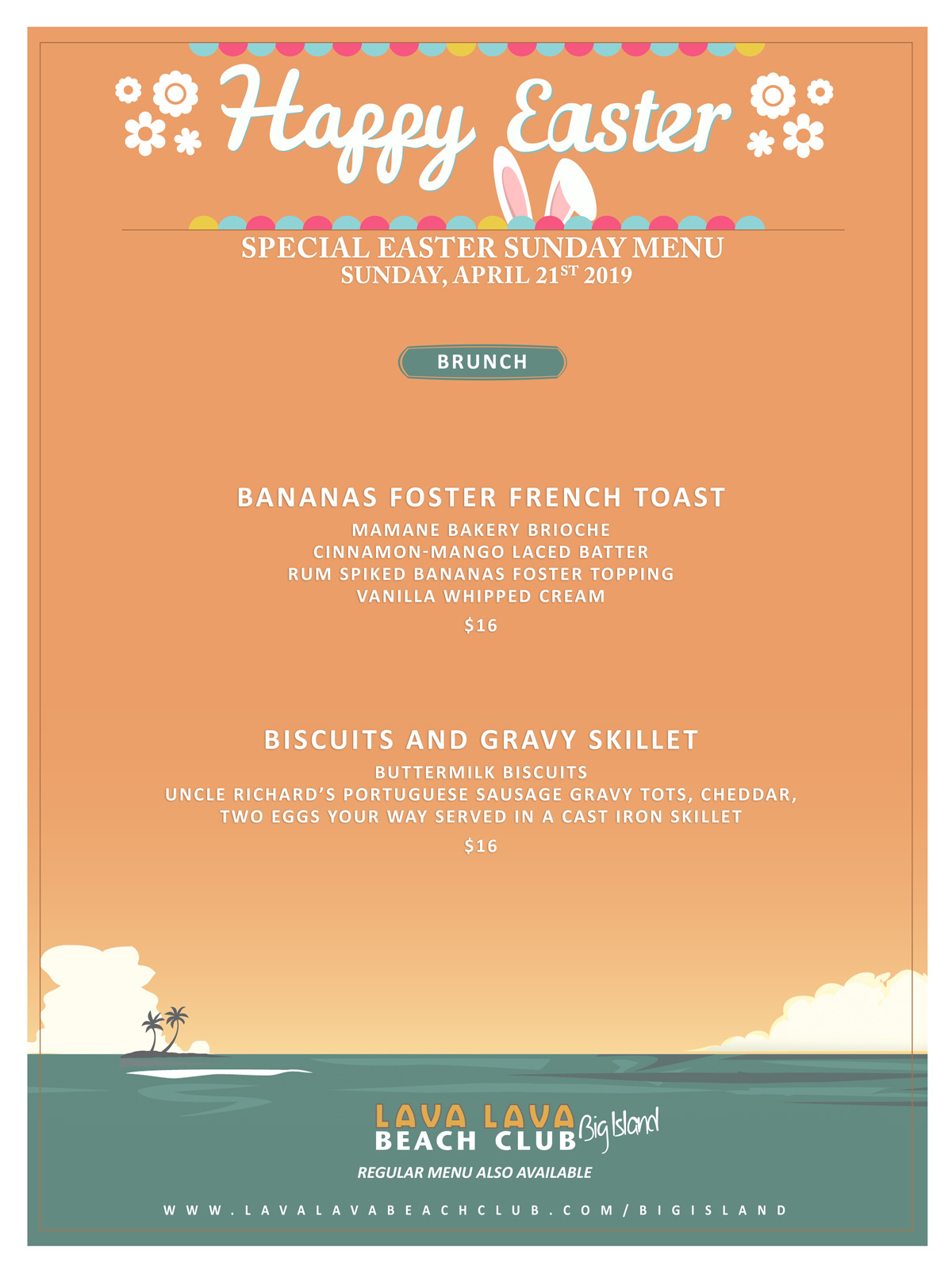 Bananas Foster French Toast made with Mamane Bakery Brioche, Cinnamon-mango laced batter, Rum Spiked Bananas Foster Topping, and topped with Vanilla Whipped Cream.
Biscuits and Gravy Skillet made Buttermilk Biscuits, Uncle Richard's Portuguese Sausage Gravy, Tots, Cheddar, Two Eggs Your Way – Served in a Cast Iron Skillet.
At Dinner, weʻll have our regular menu  or these options:
Fried Avocado-Shrimp Deviled Eggs  made from Local Avocados and Wild Shrimp, Deviled Eggs, Panko-dusted, with a Meyer Lemon Aioli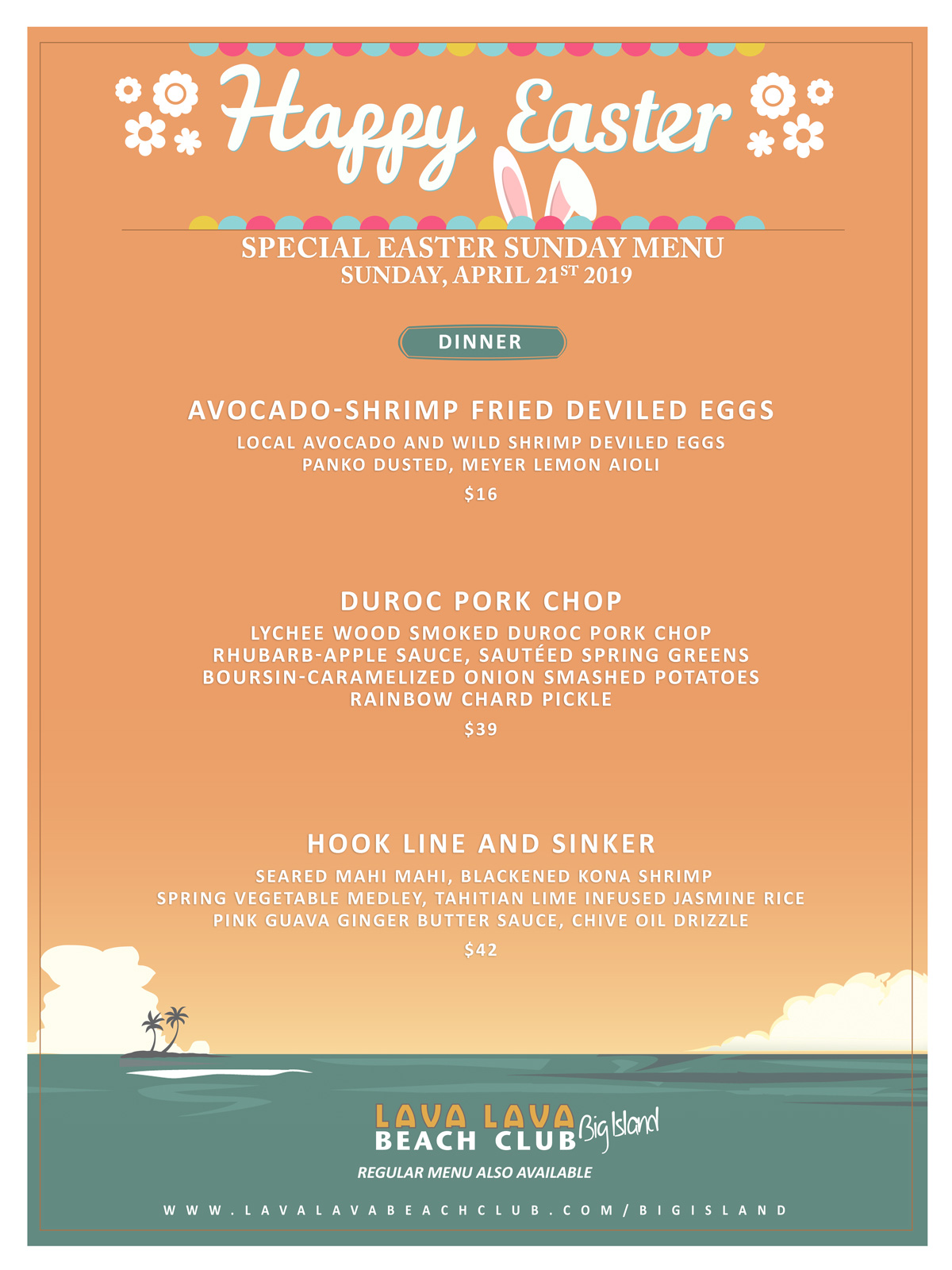 Duroc Pork Chop – Lychee wood smoked, with Rhubarb-Apple Sauce, Sautéed Spring Greens, Boursin-caramalized Onion Smashed Potatoes, Rainbow Chard Pickle
Hook Line and Sinker – Seared MahiMahi, Blackened Kona Shrimp, Spring Vegerable Medley, Tahitian Lime Infused Jasmine Rice, Pink Guava Ginger Butter Sauce and a Chive Oil Drizzle.
Call ahead for reservations – 808-769-5282 (LAVA)!