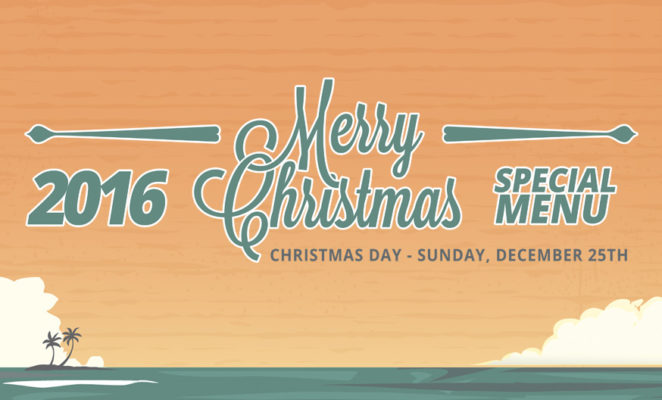 Join us for a special Christmas Evening menu as well as our regular menu for dinner at Lava Lava Beach Club this year! We will be CLOSED for lunch (11am to 3pm) with NO Happy Hour, and will be opening at 4PM!
Weʻll be preparing special pupus and entrees for Christmas Day alongside our regular menu!
For Pupus:
Crab and Lobster Fritters with a Roasted Tomato Coulis and Sambal Dipping Sauce!
And a choice of two delicious Entrees –
Braised Short Ribs
Port Wine Braised Short Ribs, Demi Pan Sauce, Yukon Gold Skin on Mashed Potatoes, and Roasted Winter Vegetables.
OR
Hook Line and Sinker
Tempura Blackened Fish from Local Waters, Seared Jumbo Shrimp, Lychee-Citrus Glaze, Wilted Organic Greens from Turnip Wagon Farms, Toasted Almond Red Rice, Strawberry-Papaya Relish!

Reservations are HIGHLY recommended and can be made online (click here) OR by calling us at 808-769-5282(LAVA)!