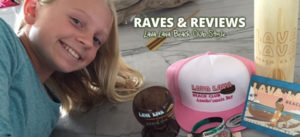 We are always happy to see RAVE REVIEWS of Lava Lava Beach Club in Waikoloa – we LAVA LAVA it when we get rave reviews from our keiki (child) guests, like Charlotte, who was asked to write about HER favorite restaurant! 
Her teacher, wrote to us asking if we could share her story and we are VERY happy to!
Some of our favorite quotes:
"Three reasons why I think Lava Lava is the best is the location, decor, and quality of food."
"The food always comes out hot and smells delicious."
"They make the food like they are making food for the president!"
MAHALO NUI to Charlotte for picking Lava Lava Beach Club in Waikoloa as her FAVORITE RESTAURANT! We hope Charlotte and her family are able to come back and see us again soon!
Be sure to ask your server for the keiki menu and be sure to check out our FULL MENU before you come for a visit!
You can grab some of this awesome swag at our online store by clicking here! 
What are you waiting for? Come get some sand between your toes!